A New Deal for Japan's Foreign Workers
In this essay, Dhriti Mehta analyzes the employment-social protection relationship in Japan in the context of the structure and function of the Welfare State, explores Japanese government's policies toward foreign workers in tackling the impending crisis, and assesses the government's merit in its decisions.
November 28, 2017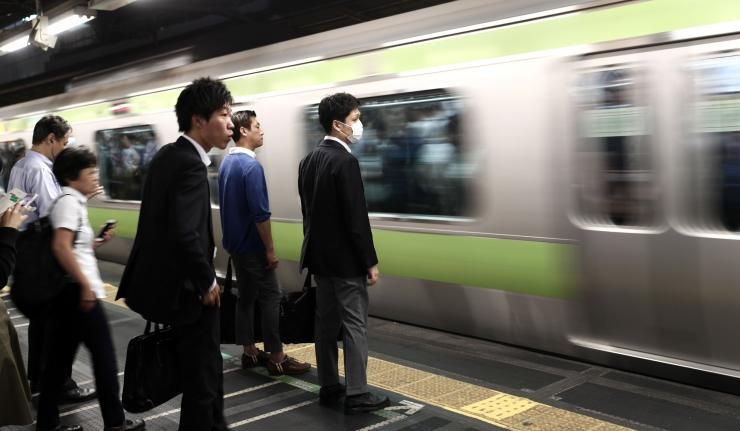 Social protection, extended indiscriminately, ensures access to basic social and financial security, but also enhances the quality of human life by improving human potential and fostering economic dynamism. (Garcia and Gurat, 2003, p. 2-5) Japan's pre-modern era saw social security and welfare as charity-oriented community activity. Public welfare received little attention, a spirit of nationalism and a focus on rebuilding the economy led Japan's economic development after World War I. After World War II, the Japanese government fell under pressure to adopt social security measures, but did so without accepting the ideological basis for the measures, instead simply borrowing the concept of the European welfare state. (Odaka, 2002, p. 3-6)
Article 25 of the Constitution of Japan establishes that:
"(1) All people shall have the right to maintain the minimum standards of wholesome and cultured living. (2) The State must make efforts to promote and expand social welfare, social security and public health services to cover every aspect of the life of the people".
This text paved the way for a unique welfare system in Japan. Over the past few years, however, the Japanese Welfare State has been criticized for failing to achieve its objectives.
The Japanese social security system is heavily biased toward supporting the elderly through healthcare and pension provisions, while neglecting working-age population and foreign labor. The Welfare Institution in Japan marshals the concept of "Welfare through Work", supported by a gendered dual system. (Miura, 2012). The system offers male workers the benefits of employment protection while, women are considered primary care-givers in families. They are incentivized to work only part-time to support men who draw benefits from employment protection.
While employment protection continues to be at the center of the social protection system in Japan, it requires structural changes to accommodate major demographic shifts in Japanese society. The aging population has been a catalyst in demand for care workers, a trade viewed unfavorably by Japanese workers. Women, because of the paucity of daycares and women-friendly policies, are often pushed into the role of full-time homemakers. Youth are uninterested in joining the permanent work force, and instead take up part-time work, which has no access to welfare. The precarious situation of employment and welfare cost in Japan is pushing the government towards foreign workers to fill labor shortages.
The entry of foreign workers or expatriates into Japan is a recent, rapid phenomenon. As the working-age population declines, many jobs go vacant, adversely affecting the economy. The Japan Institute for Labor Policy and Training predicts that if the worker participation ratio remains at the same level as 2006, only 55.84 million people in the labor force would remain by the year 2030, compared to the 66.57 million people in the labor force in 2006. (Yamada, 2010, p. 5-18). A Manpower Survey conducted in 2015 reports that 83 percent of Japanese hiring managers have difficulty in filling jobs. In comparison to the global average is 38 percent.
Demand for foreign workers is growing in Japan and the Japanese government is answering the call. The objective of the Employment Measures Act is to "actively promote employing foreign Nationals who are in specialized or technical fields in Japan." Policies promoting employment in unskilled labor aim to achieve the participation of Japanese youth, women, elderly and differently abled, before resorting to foreign workers on temporary contracts. Still, the number of foreign workers in Japan has nearly doubled over the past eight years. Tellingly, as the government considers policies to increase the flow of foreign workers, it carefully avoids the word 'immigrant', preferring "guest workers." (Yamanaka, 1993, p. 72-90) The term is the government's escape from providing the welfare and employment security measures reserved for regular employees.
At the end of October 2016, the Justice Ministry announced that foreign workers in Japan totaled 1,083,769 -- an all-time high. Regarding migration, countries tend to be more open to highly-skilled workers than those with lower skills. (Ducanes, 2013) Japan's foreign worker population is comprised of highly-skilled, foreign workers, engaged in professional services and working in companies, and workers coming from Japan's controversial government trainee-system. The first amounts to direct participation and integration of highly skilled foreign workers in professional capacities, such as engineers, instructors, or specialists. To increase the inflow of highly-skilled professionals, the Japanese government offers many immigration exemptions and incentives, for instance: an accelerated path to permanent residency depending on professionals' skillsets.
Over the years, however, a sense of injustice has grown even among high-skill foreign workers. Everyone with an address in Japan, between the age of 20 and 59, participates in Japan's National Pension, a public pension system, and receives benefits called the "Basic Pension," in the events of old age, disability, or death. The government compels workers employed in Japan to pay into the National Pension System (kokuminnenkin), Employee Pension Insurance system (kōseinenkinhoken) or the Pension System for Government Employees (kyōsainenkin). Foreign workers also enroll in one of the mandatory programs, but only receive the benefits of the pension system after 10 years of contributing to the system, by being employed for 10 years and paying premiums. Foreign residents find this clause difficult to fulfill, as few stay in Japan long enough to qualify.
A large majority of foreign workers work temporarily in Japan, preferring to move out after 3 years. This compounds the instability for foreign workers, essentially caused by the government's differential policies. (Shipper, 2010, p. 505)
The second source of foreign workers is more controversial. Critics argue that the "Foreign Training Internship Program of the Japanese Government," (FTIP) described as an unskilled foreign labor integration program, may not actually fulfill its aims of making up for the labor shortage in Japan. The program subjects "interns," predominantly from China and Vietnam, to poor working conditions, low wages and rampant human rights abuse. (Nikkei Asian Review, 2016)
Intriguingly, the government treats these workers as "guest-workers," or simply "trainees." The policy provides a loophole (Fuess, 2003, p. 243-257) into the labor force, and allows the government to avoid providing these foreign workers with basic rights or welfare. The large majority of factories, where these "trainees" receive their training, exploit these workers through various means, such as manipulating over-time pay on the premise that as they are not subject to normal labor laws. All the while, these foreign workers take part-time job opportunities away from Japanese youth. (Tanno, 2010, p. 109-126) These policies may raise growth and temporarily meet the labor demands in the short term, but they are not substitutes for the structural reforms essential to overcoming Japan's economic stagnation.
The Japanese welfare state has been unconcerned with the basic rights of foreign workers-- worker's accident insurance, unemployment compensation, right to education, medical security, freedom from discrimination and right to pension. This is in sharp contrast to other developed countries like Canada, where the Ministry of Citizenship & Immigration sets annual immigration targets in consultation with sub-national government entities and key economic and social stakeholders. The policy asks employers to obtain an LMO (Labor Market Opinion) from a government agency to assess a particular hiring's impact on the job, and to ensure that wages and working conditions are consistent with those of Canadian workers. (Levush 2013) In the United States, the ratio of temporary foreign workers to permanent immigrants is relatively low. In 2012, the U.S. Government issued about 600,000 visas to temporary workers, compared to about one-million individuals who were granted permanent residency. (Brookings Report 2013, Jill H. Wilson)
Japan's policy of using foreign workers as a stop gap arrangement to stabilize the economy is a flawed solution. As the government commits to continued importation of labor, the lack of welfare extended to foreign workers endangers the very basis of the Welfare Institution. It is neither comprehensive nor fair for all workers, and requires major modifications in the light of globalization. In order to make the policies of the Japanese Welfare State able to respond to modern demographic challenges, there is an urgent need to begin articulating arguments from within the institution, and to extend welfare to all employees without discrimination.
---
Dhriti Mehta is a student of East Asian Studies at The University of Tokyo, Japan. Her research interests include Japanese foreign policy and society and US-Japan-India trilateral relations. 
---
Notes
Hinds, R. (2014). Defining social protection systems. Birmingham, UK: GSDRC Helpdesk Research Report, 1085.
Garcia, A. B., &Gurat, J. V. (2003). A life cycle continuum investment for social justice, poverty reduction and sustainable development. ILO: Social Protection, 1.
Social Security in Japan. (2000) National Institute of Population and Social Security Research. Retrieved from http://www.ipss.go.jp/s-info/e/Jasos/Jasos.pdf
Odaka, K. (2002) The evolution of social policy in Japan. Washington, DC: World Bank. http://documents.worldbank.org/curated/en/580821468042904090/The-evolution-of-social-policy-in-Japan
Yamada, M. (2010). The current issues on foreign workers in Japan. Japan Labour Review, 7(3), 5-18.
Yamanaka, K. (1993). New immigration policy and unskilled foreign workers in Japan. Pacific Affairs, 72-90.
Japan Pension Service and its Operation - 日本年金機構. (n.d.). Retrieved July 19, 2017, from http://www.nenkin.go.jp/pamphlet/kokunenseido.files/2English.pdf
Tanno, K. (2010). The economic crisis and foreign workers in Japan: Why does Japan treat migrant workers as second class citizens. Japan Labor Review, 7(3), 109-126
Shimada, H. (1994). Japans" guest workers": issues and public policies.
Manpower Survey. (2015 Talent Shortage Survey 2015. Retrieved from http://manpowergroup.com/talent-shortage-2015/talent+shortage+results.
Abuses rampant in Japanese foreign trainee program (2016). Retrieved July 20, 2017, from https://asia.nikkei.com/Politics-Economy/Economy/Abuses-rampant-in-foreign-trainee-program-Japan-labor-ministry-finds
Abe, K., Kaneko, H., & Fujiwara, M. (1995). Study on Foreign Workers' Issues in Japan. Journal of Construction Management, JSCE , 3 , 23-34.
Shipper, A. W. (2010). Contesting Foreigners' Rights in Contemporary Japan. NCJ Int'l L. & Com. Reg., 36, 505
Rogers, L., &ロジャーズ,リサ. (2014). Systems, Society, Culture, and Community: A Study of the Transformation of a System of Labor in Japan. KwanseiGakuin University social sciences review, 18, 53-65.
Fuess, S. M. (2003). Immigration policy and highly skilled workers: The case of Japan. Contemporary Economic Policy, 21(2), 243-257.
Ducanes, G., and M. Abella, 2013, "Labour Shortage Responses in Japan, Korea, Singapore, Hong Kong and Malaysia: a Review and Evaluation". Cornell University ILR School
Levush, R.2013, ' Guestwork Programs' Law Library of Congress Report Available online at http://www.loc.gov/law/help/guestworker/2013-008925%20FINAL091013.pdf
Bonoli, G., &Shinkawa, T. (Eds.). (2006). Ageing and pension reform around the world: evidence from eleven countries. Edward Elgar Publishing.
Wilson Jill H., 2013 Immigration Facts: Temporary Foreign Workers- A Report, Brookings Institute.