Images of Statelessness: A Photo Essay of Myanmar's Rohingya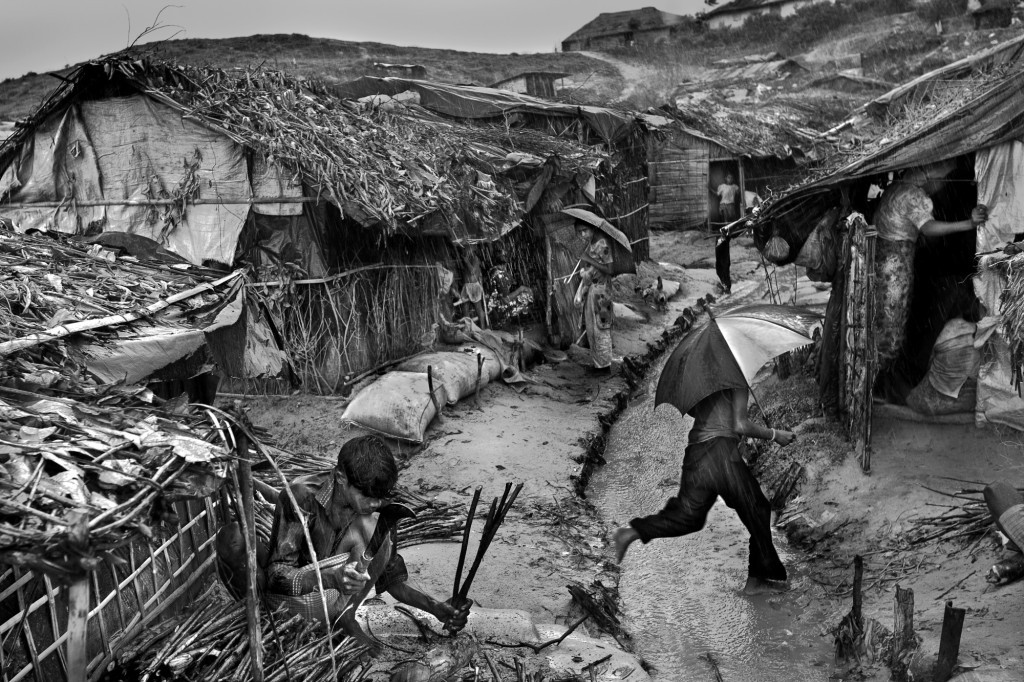 Saiful Huq is a photographer from Bangladesh and a member of Polaris Images. He began photographing the Rohingya—a Muslim population who live in Myanmar's Rakhine state—in his home country several years ago. Under a 1982 citizenship law, the citizen rights of the Rohingya were stripped away, and today, they are considered a stateless population. Many were internally displaced in Myanmar as a result of conflict in 2012, while other Rohingya have migrated to new countries. About 30,000 still live in refugee camps in Bangladesh. Since Huq started his project, he has expanded the scope, traveling around the world to photograph the Rohingya people.
Image Carousel with 40 slides
A carousel is a rotating set of images. Use the previous and next buttons to change the displayed slide
Slide 1: Life in the camps is like this—damp, without shelter, cruel, and crowded. Life for unregistered refugees is a curse—no food, no permission to work, no medical care, no fun, no future, and nobody to care for. It is about survival of the fittest. Children are born and uncared for, and the elderly die without ever meeting a doctor in their life.

Slide 2: My Rohingya guide, Abul Kalam, pointed towards the other side of the river as we were returning home after a long day of work. "My home is not far from here, you just cross the river Naaf and there is my home by the riverside. From here it is just two miles, but for me it is like two million miles, which I will never be able to cross.

Slide 3: After collecting wood from a nearby hill, a Rohingya refugee walks back to the camp.

Slide 4: The life of disabled people in the camp is not easy. They have to rely on their family members for support.

Slide 5: Anwara Khatun, an orphan, shows a photograph of her stepfather. He tried to rape her three times. Anwara's mother saved her each time. Eventually her stepfather took revenge and killed her mother. Although a case has been filed against him for the murder of her mother, he has still not been arrested.

Slide 6: A Rohingya worker working in a construction site. Rohingyas tend to take jobs that the local population does not want, often known as the 3D—dirty, dangerous, and difficult. Some employers exploit the Rohingyas dire situation by paying extremely low or no wages at all.

Slide 7: Tayeba Begum wanted to save her daughter from her stepfather who tried to rape the twelve-year-old Shahara Khatun several times. Failing to do so, Abul Khaher took revenge. He stabbed Tayeba seven times. A few days after this photograph was taken, Tayeba died in a hospital in Dhaka.

Slide 8: Police open fired on the Rohingyas protesting for rights in the Kutpalang camp in 2004. Hasina Begum was just 11 years old when she found herself in the middle of the crossfire. She was shot in the back. In 2007, a Bengali who used to live in the nearby village raped her. Then she was sold to a Bangladeshi man named Jane Alam by a woman named Anowara Begum for 800 Taka (US$10). Three Bangladeshi men raped her again. After that she came back to the camp. But life was no longer the same. She was rejected by her family and now is a sex worker.

Slide 9: Many children are born and raised in the camp. They are born as children without any citizenship. They are neither Bangladeshi nor Burmese.

Slide 10: After collecting wood from the nearby hill, a Rohingya refugee walks back to the camp.

Slide 11: A man digging a well to get some fresh water—he has to dig deep. Ground water level is a major problem in and around the Nayapara camp. As a result, water supply is quite irregular in the camp.

Slide 12: Unregistered refugees are not allowed to work officially. But they work because they have to. Unfortunately, employers take this opportunity to exploit them. A Rohingya man will always be paid less than a Bangladeshi worker; sometimes they are paid half of the normal wage.

Slide 13: When it rains in the unregistered camps, the walkways become little rivers. When it rains too much, there is a risk of landslides. But the Rohingyas do not have any other place to go.

Slide 14: Ali Mia suffered from an unknown disease. When he went to the hospital he was told, "We do not have any treatment for you. But if you can go to London then they might help you." Ali Mia came back to the camp and waited to die. He had no medical assistance or medicine for months. Twenty-four hours after this image was taken, Ali Mia died.

Slide 15: After the violence in June 2012 , a large number of refugees started to come to Bangladesh. In mid-June, 137 of them were caught by Bangladeshi border guards while trying to enter the country at night. The next morning, they were pushed back to the sea, using these broken boats. 132 of them died within hours at seas their boats sank.

Slide 16: An 8-year-old girl crossing the border fence of Bangladesh and Burma. Her aunt was gang raped by the security forces three days before, and her family no longer felt safe in Burma. Eleven of them came to live in the unregistered camps the day after.

Slide 17: For unregistered refugees, one way of earning a living is to catch young shrimp to sell to the local shrimp industry. If they are caught while working, they will be arrested and imprisoned for indefinite period for working illegally.

Slide 18: Shamlapur has been the home of many Rohingyas for many years, and was isolated from the mainland due to a lack roads. This helped the Rohingyas settle here and work as fisherman. Now there are more than hundred thousand Rohingyas living in Shamlapur.

Slide 19: A Rohingya worker in an ice factory in Cox's Bazar. The tensions between the Bangladeshis and the Rohingyas are growing. Bangladeshis often complain that Rohingyas are stealing their jobs.

Slide 20: From five-year-olds to ninety-year-olds, from girls to boys and from men and women, everyone bathes in the public bath of the unregistered camps.

Slide 21: It is almost 40 degrees outside—the usual summer temperature in Bangladesh. Not much for the young lads of the camp to do except play cards to pass the time.

Slide 22: Sheikh Mohammad came to Malaysia a year ago and took a job in a tire recycling factory. As a result of an accident in the factory in July 2012, 60 percent suffered from third degree burns. He did not receive any money for his treatment of for compensation. This photograph was taken after a month of the accident.

Slide 23: A Rohingya woman praying alone at home.

Slide 24: Abu Yusuf used to work in the construction industry. In 2009, he fell from a two-story building while working as a laborer, causing internal injuries and three broken ribs. He has had several operations, but still needs one to make his urine system work properly. While he was awaiting his operation, his 12-year-old son was diagnosed with blood cancer. Now the family has to choose whom they will save; they do not have enough money for the medical expenses of both the father and the son.

Slide 25: Rohingyas have been stateless community for many decades. Be it in Burma or Malaysia, Rohingyas are not considered to be legal citizens. As a result, Rohingya children born in Malaysia are born as children without a state or nationality.

Slide 26: A Rohingya worker in the jungle trying to clear vegetation for future construction.

Slide 27: Every evening, Rohingyas come to the city center of Bradford, United Kingdom, to relax, chat, and socialize.

Slide 28: For the Rohingyas, life in Bradford is very different from their lives back in Burma or in the camps in Bangladesh. It is a life full of new hopes, possibilities, happiness, and joy.

Slide 29: Due to language barriers, Rohingyas in Bradford are unable to find work. They live on social benefits are provided by the UK government. As a result, they have a lot of free time. They go from one house to another and try to have good time together.

Slide 30: Tasmina Begum has four kids. She lived in the camp for decades with her family and husband. Life was stressful and painful there. Even after coming to Bradford for seven months, she is still has trauma.

Slide 31: For a Rohingya child, Bradford is a wonderland. It is more a dream than a reality compared to their lives in the camps.

Slide 32: Rakibul learned karate when he was in the camp. He still practices in Bradford.

Slide 33: Rahima Khatun is a widow. When she came to Bradford, she and her daughter both were severely sick. They were treated in Bradford and have returned to health. If they had stayed in the camps they would have likely died for lack of treatment.

Slide 34: Aiub still lives on social benefits from the UK government, so he still has a lot of spare time. He enjoys the company of his children and plays with them, something he could never afford to do when he was living in the camps in Bangladesh.

Slide 35: The first marriage between a Rohingya woman and a Bangladeshi man in Bradford. The husband is said to be an illegal worker. By getting married to the woman, he is confirmed to have a legal status. The Rohingya community was very skeptical about the marriage; they deeply fear that once the husband receives his legal status he would leave the wife and get married to a more beautiful Bangladeshi girl. The husband has paid the entire cost of the marriage, which is the opposite of what usually happens in a Muslim marriage. It was also said that he has provided a large amount of cash to the family of the bride. Taslima, the bride, is an orphan and was raised by her uncle.

Slide 36: Social integration is still a long process. Rohingya children have yet to be accepted by the local community. Pakistani immigrants dominate Bradford and are not very happy with the presence of the Rohingyas in their community. As a result, Rohingya children only play with each other, or sometimes have to play alone.

Slide 37: Fahad was born in Bradford on 10 August 2009. By birth he is a British citizen. He is the first Rohingya child in history to be born with a foreign nationality. His father is very proud of him. "I do not have a nationality," he says, "but my son has. Nobody in the world could treat him the way I was treated simply for being a Rohingya from Burma."

Slide 38: "You have been to the camps, haven't you? And you have seen our kitchen! Now we have this. Whenever I think of all these, I thank Allah for the life I have now." —Aiub, a resettled Rohingya in Bradford.

Slide 39: For Rimi, Bradford is a wonderland. She still thinks that it is more a dream than a reality when she compares it to her life in the camps. These are the luckiest children among the hundreds and thousands living in and outside camps. To be resettled in the west is akin to winning a lottery, so it unlikely this is the long-term solution to the problem.

Slide 40: Although Rohingyas usually prefer to live close to each other, Salim believes that it is better for him and his family to live farther away because his children will have more opportunity to play and grow up with kids from other nationalities.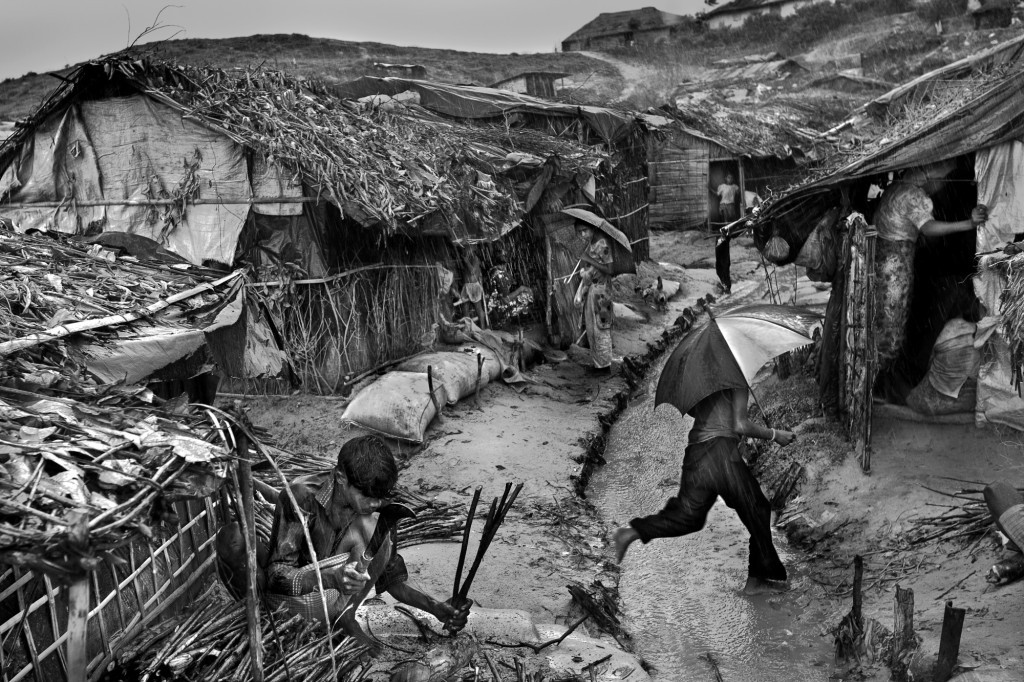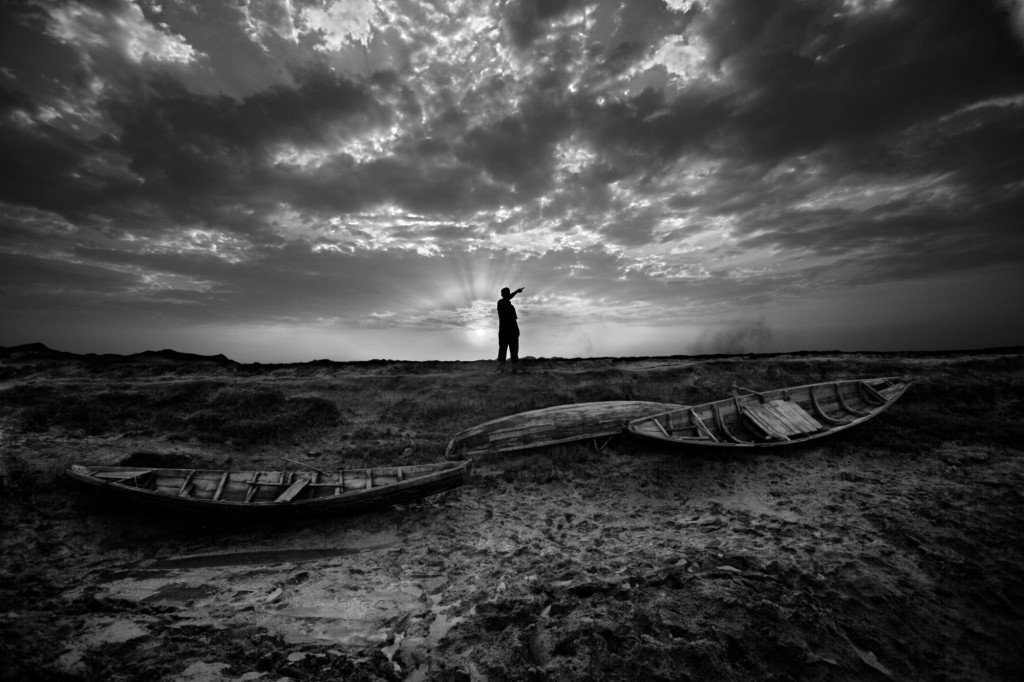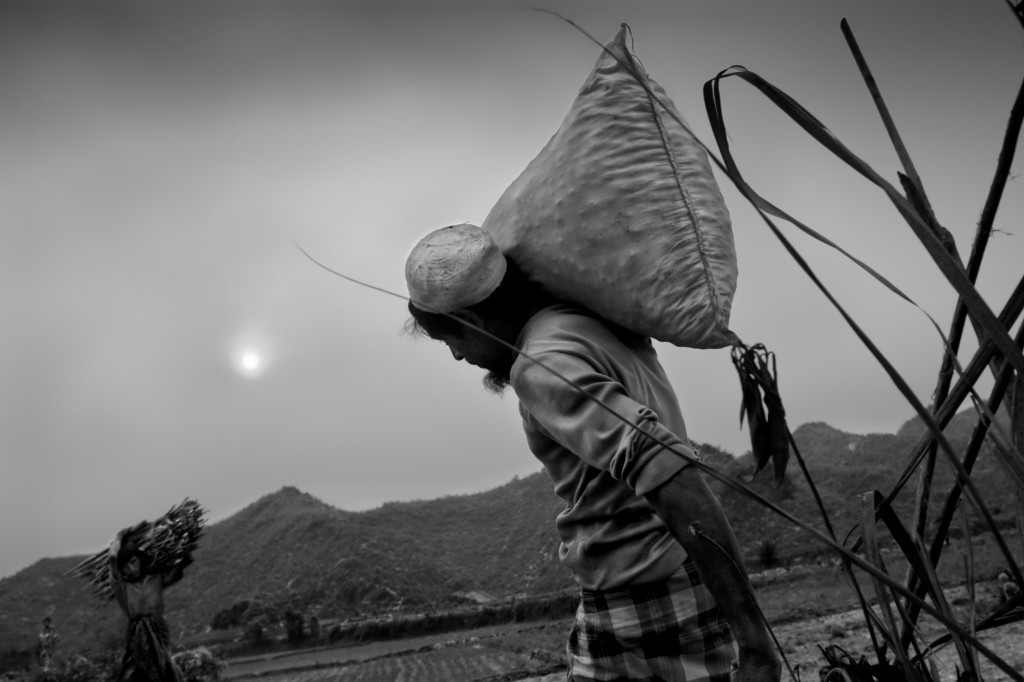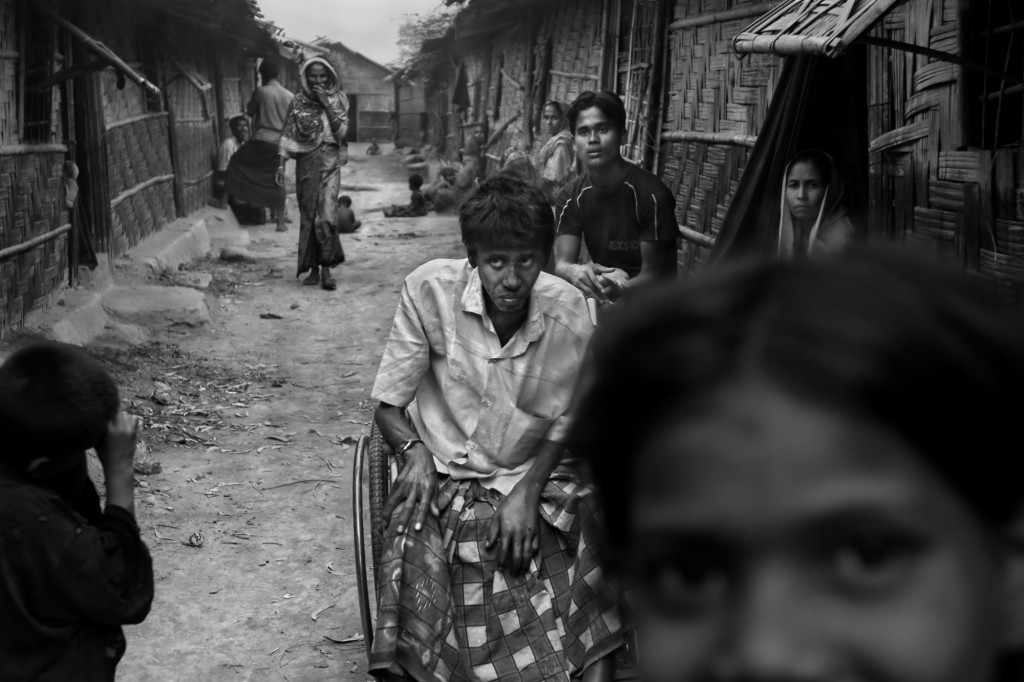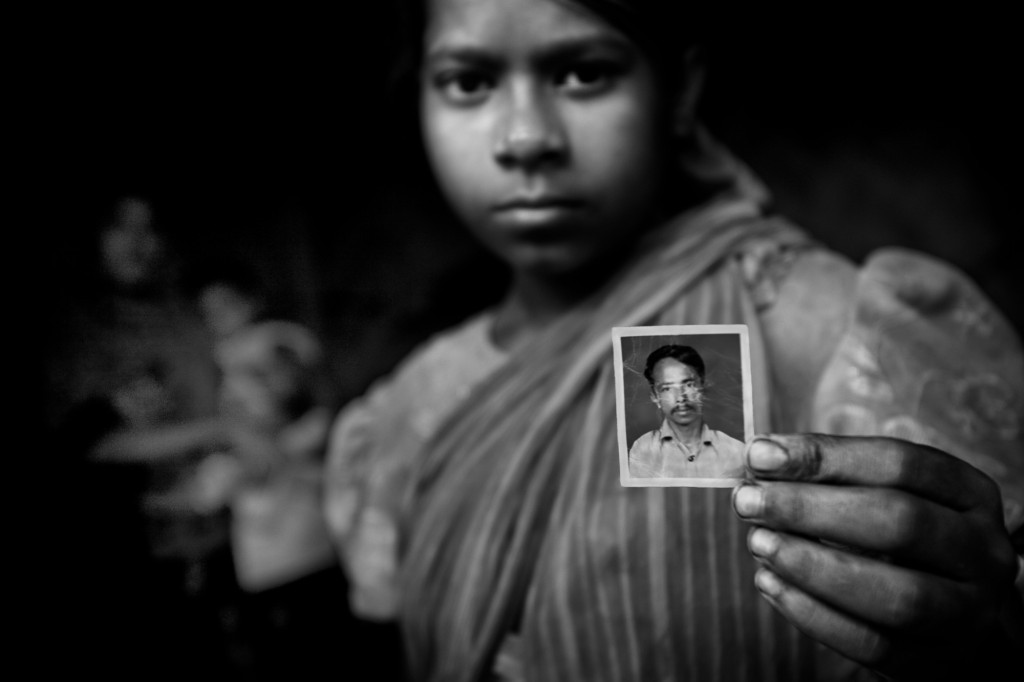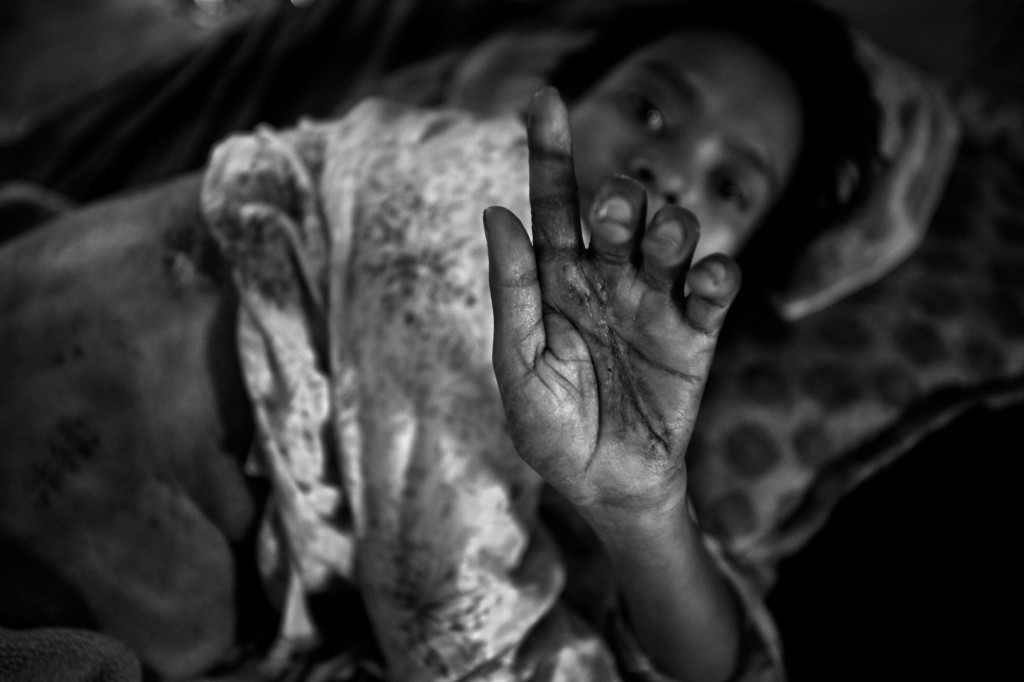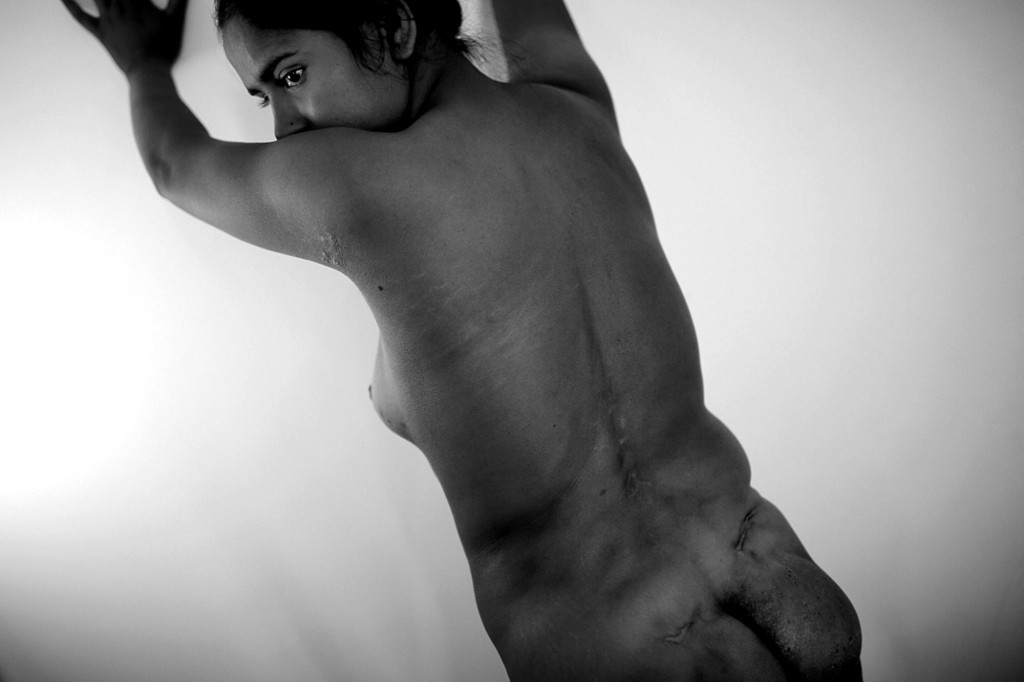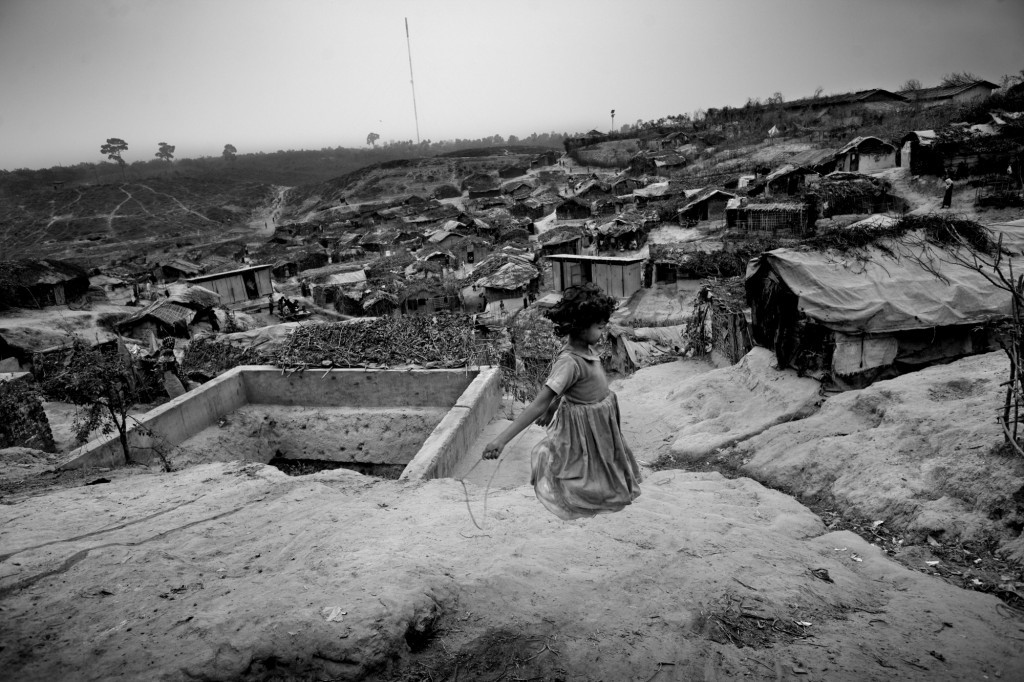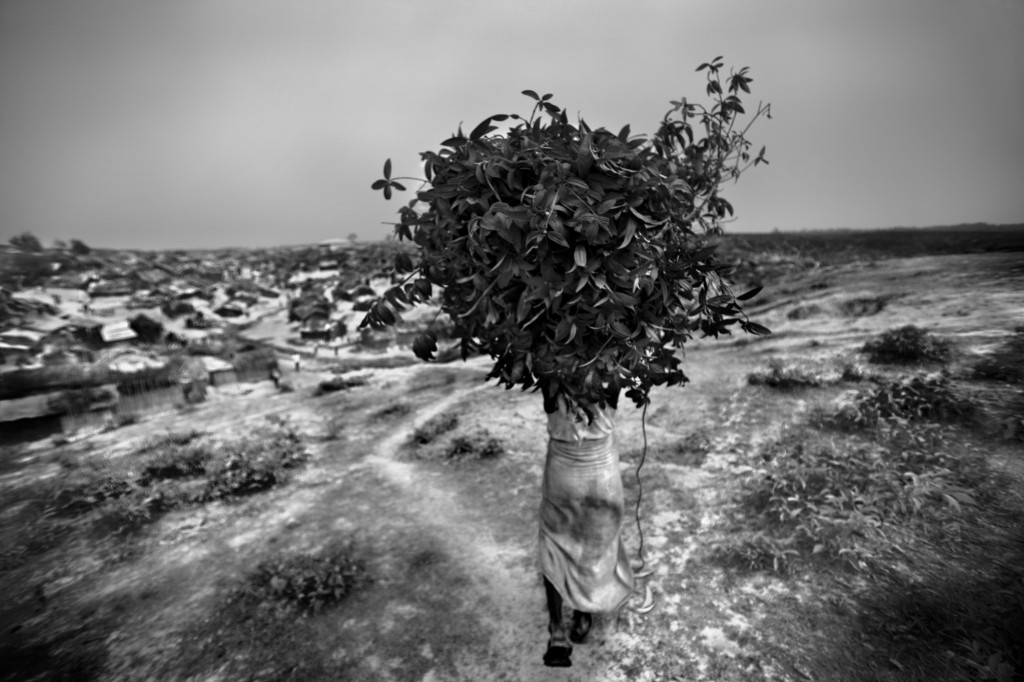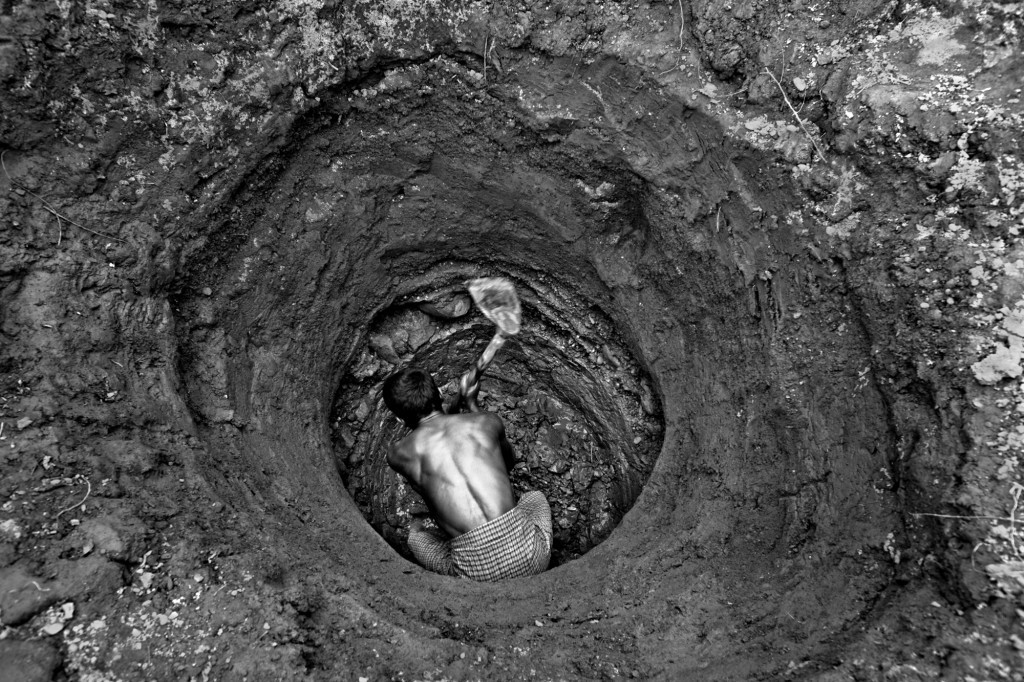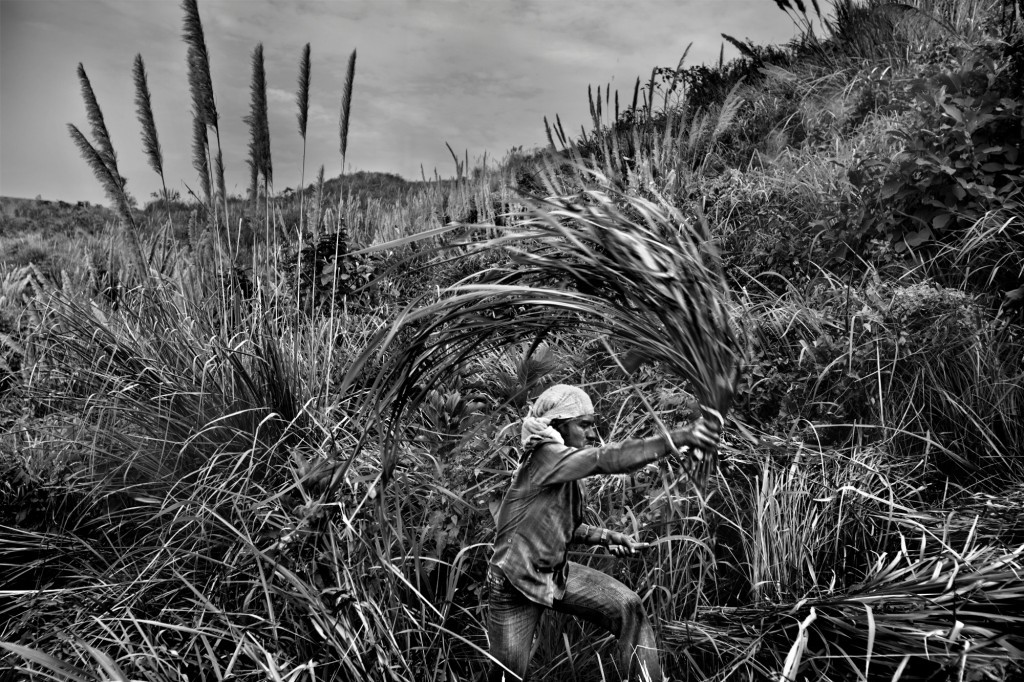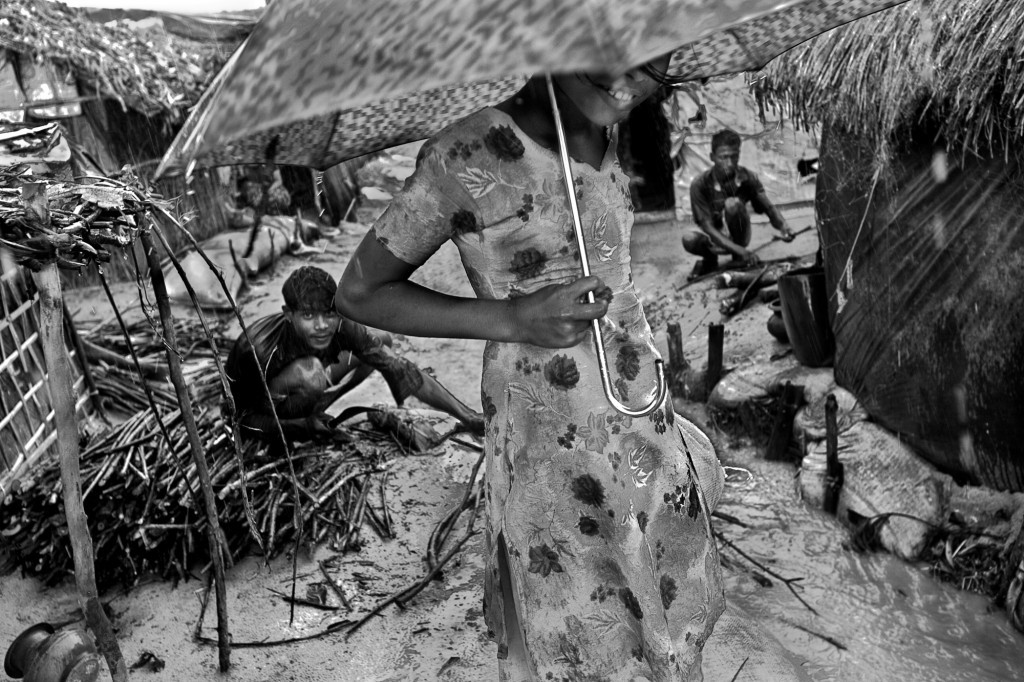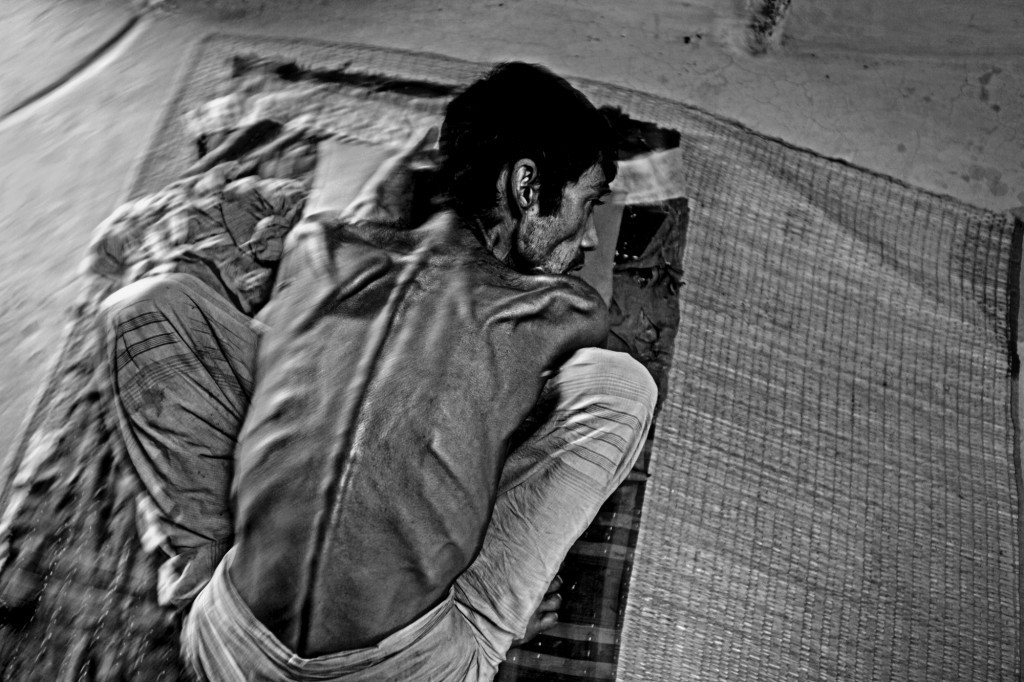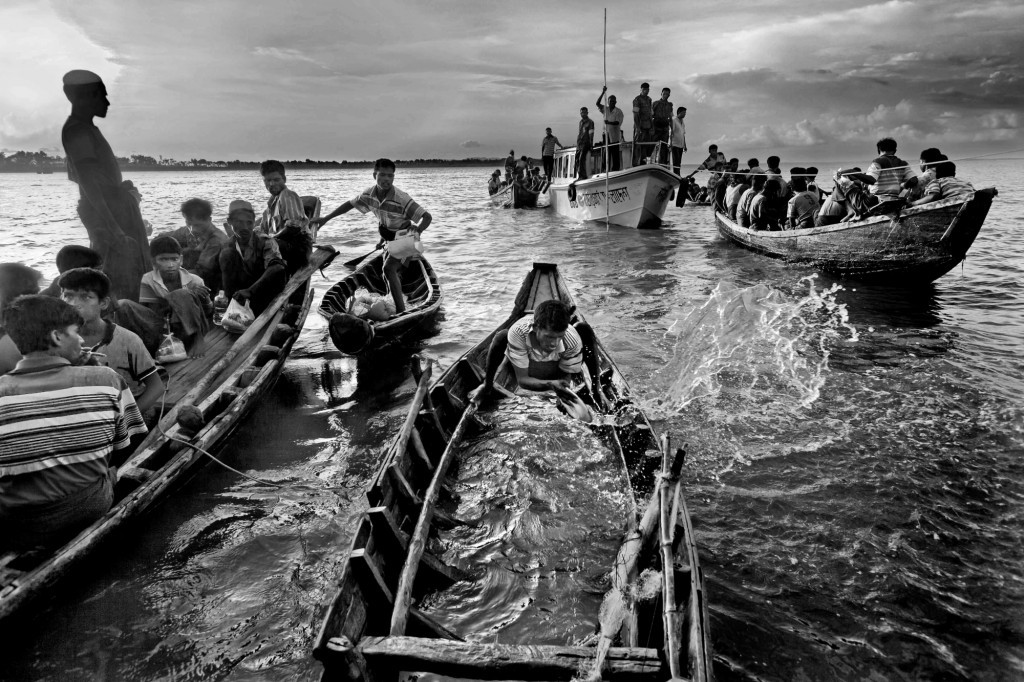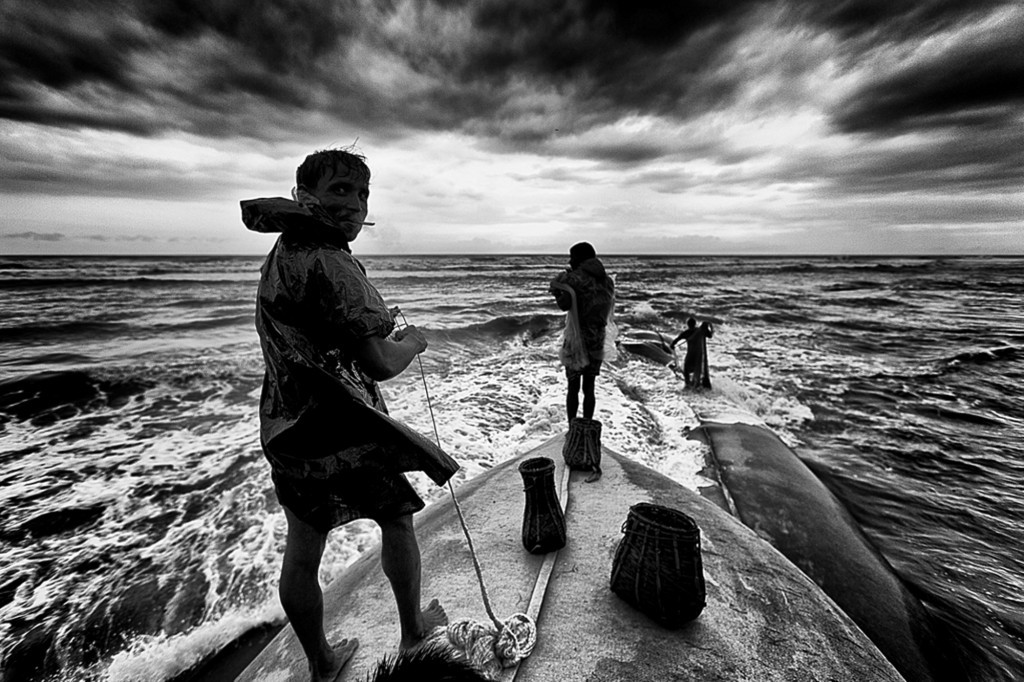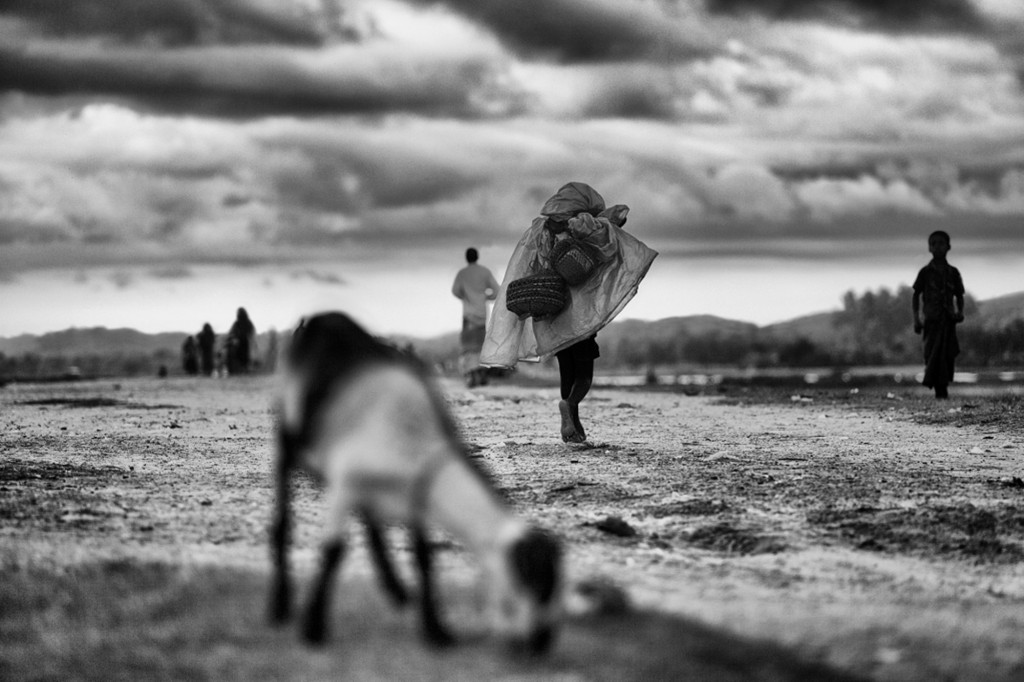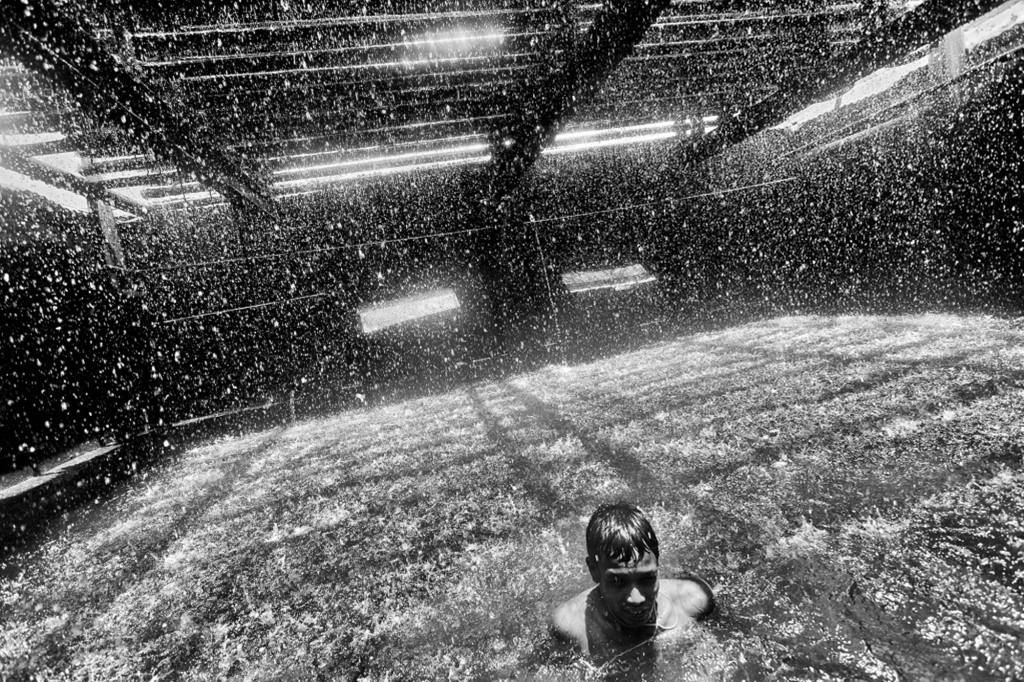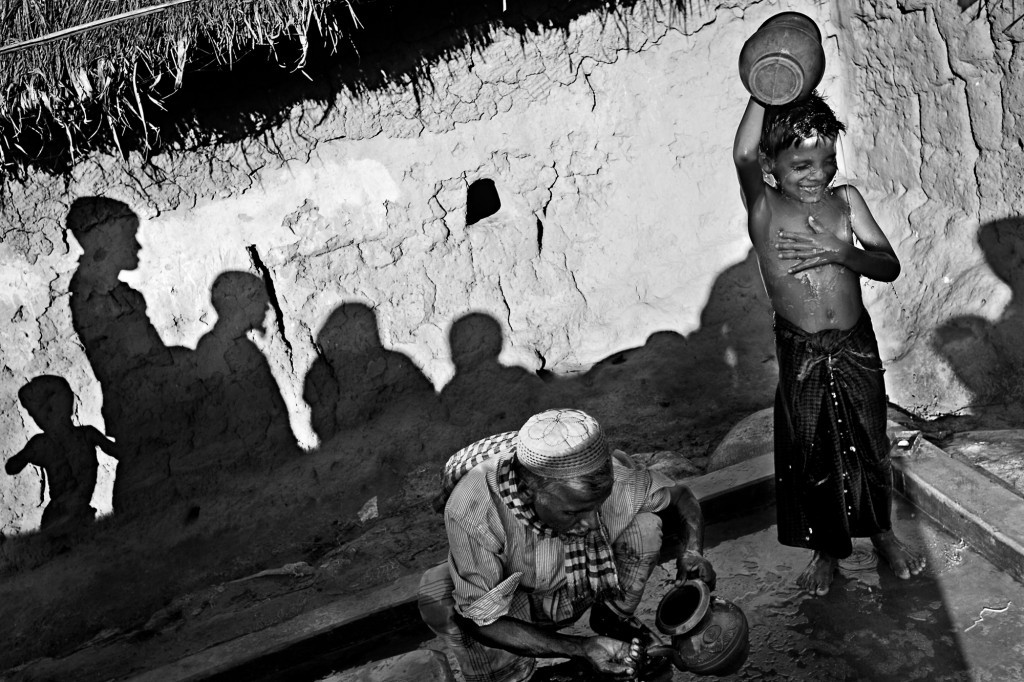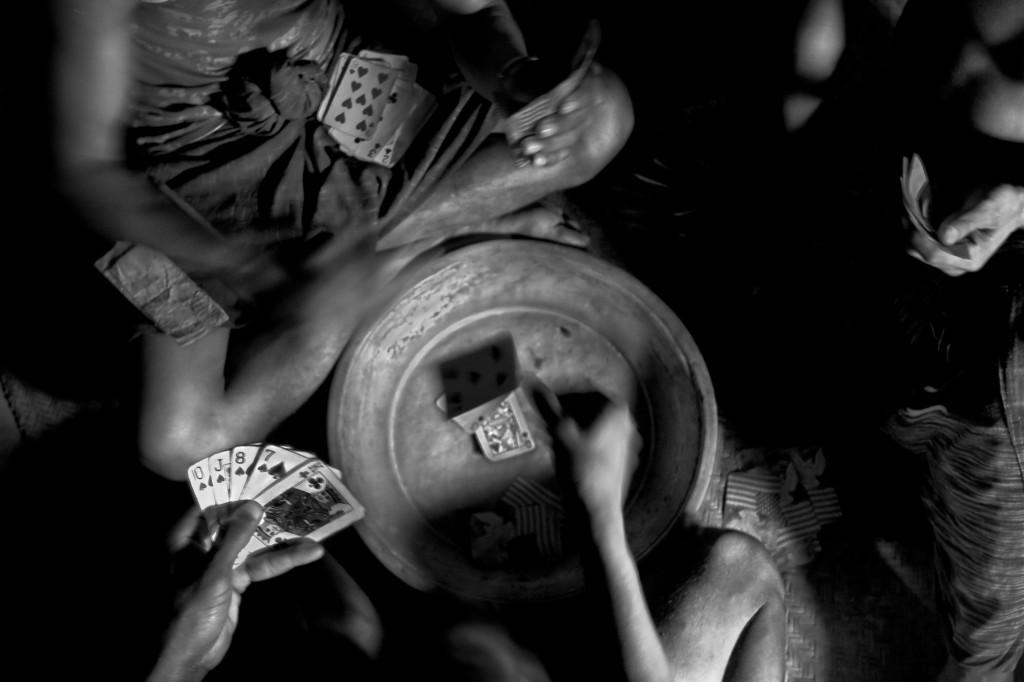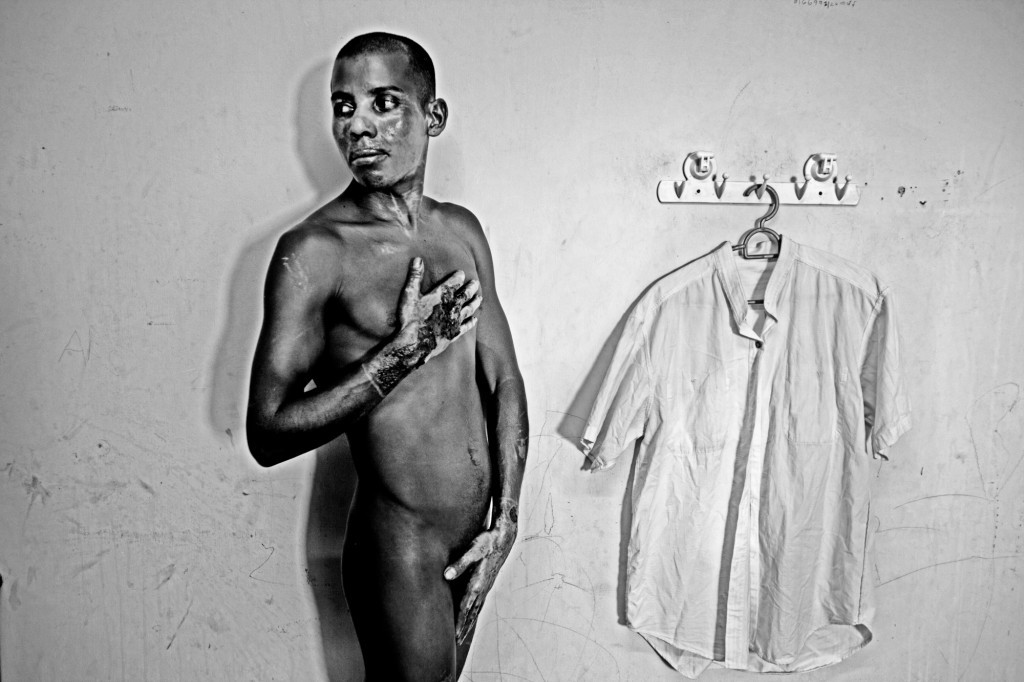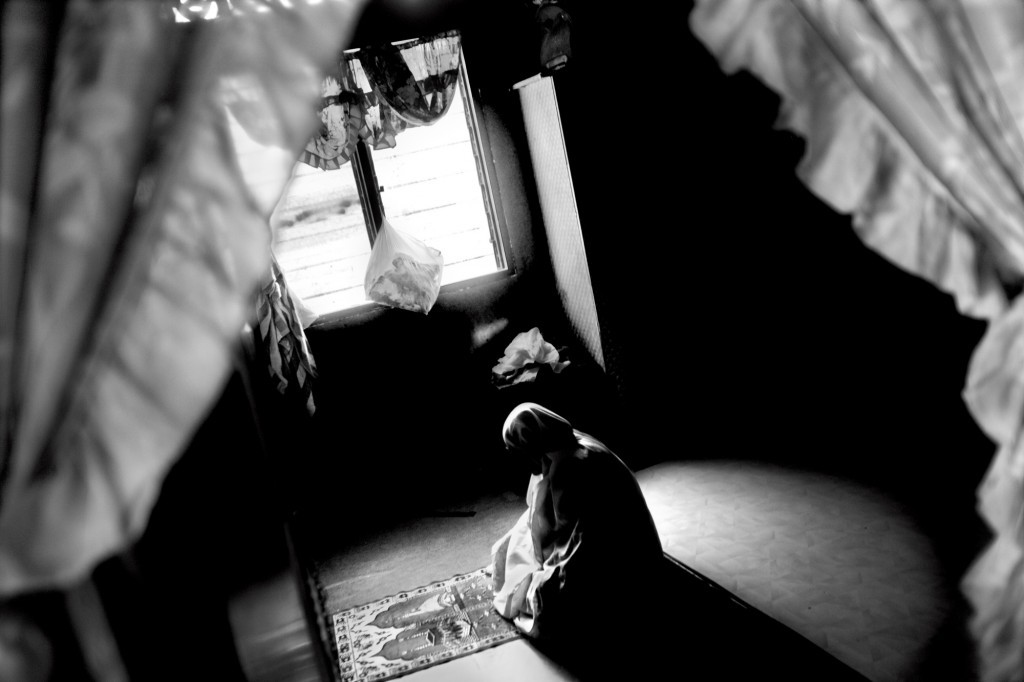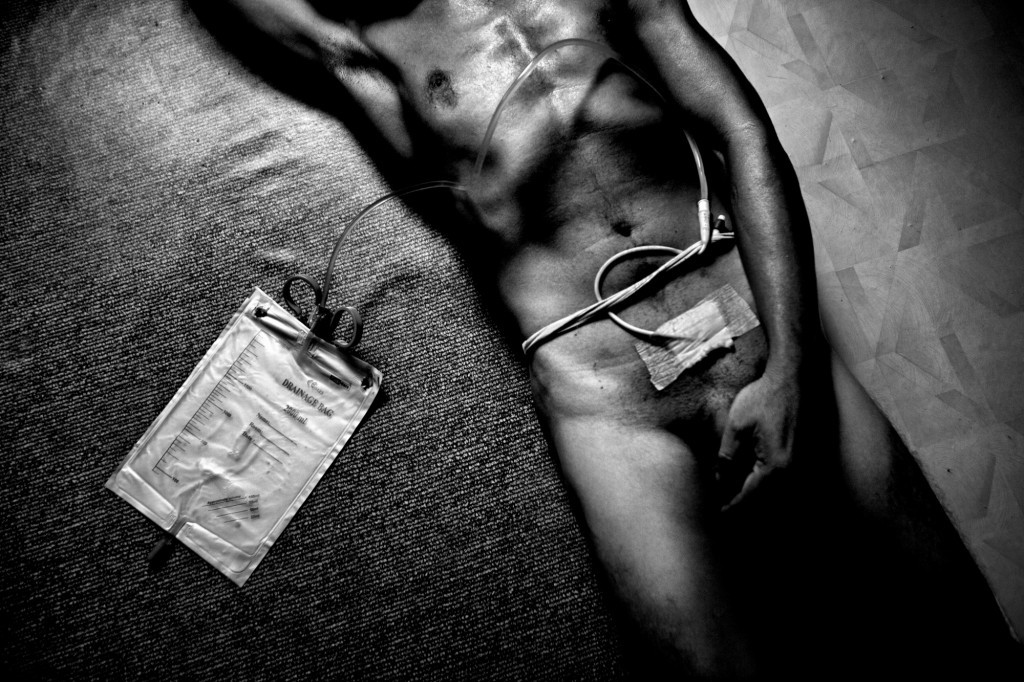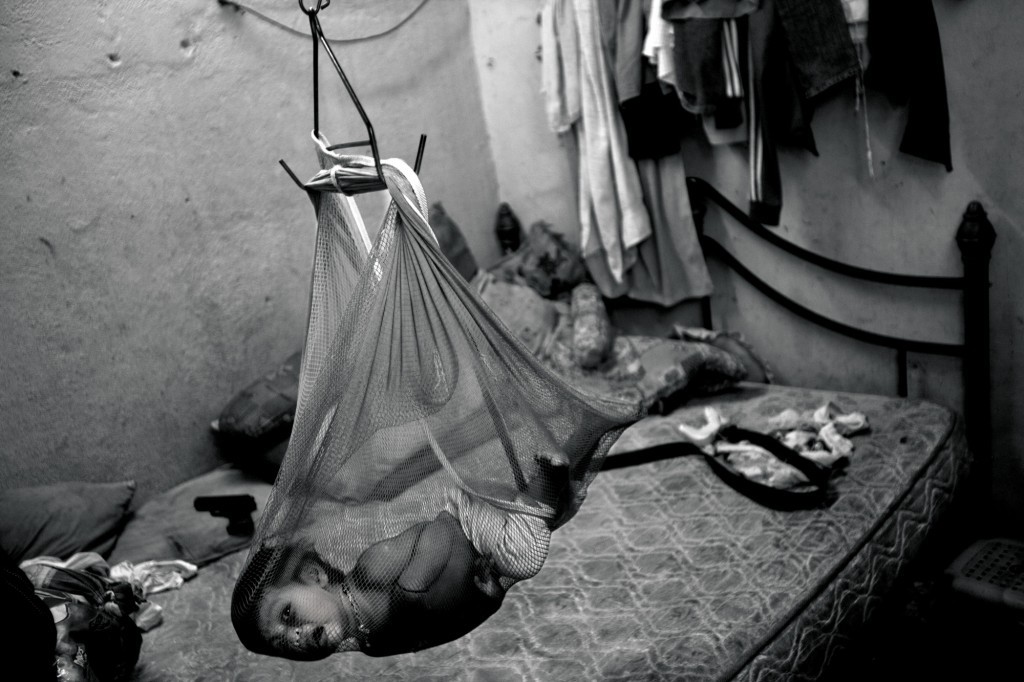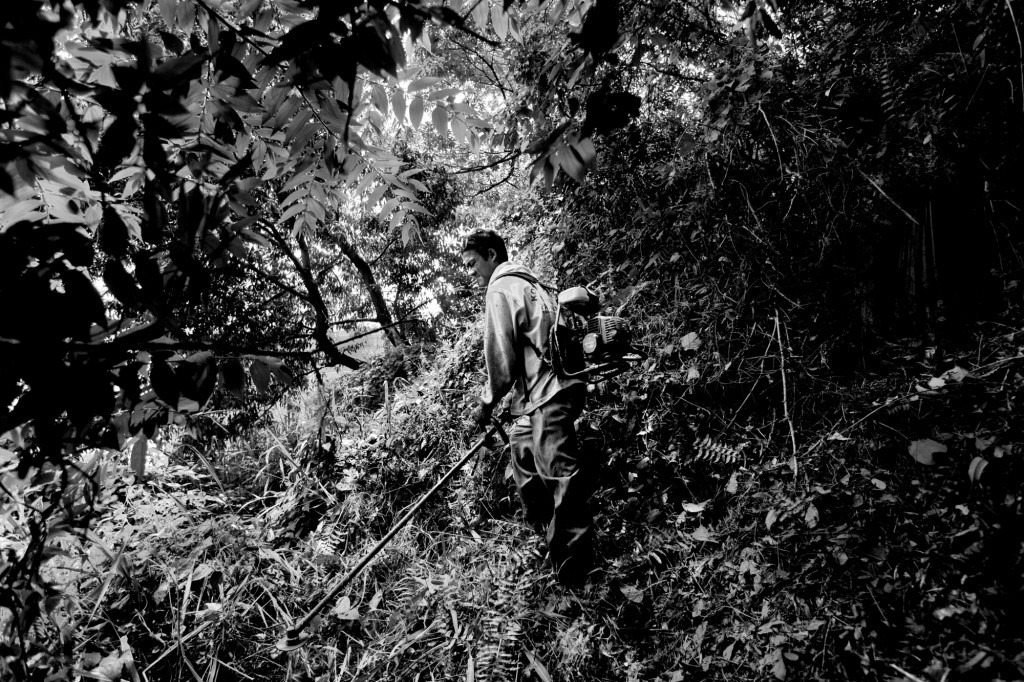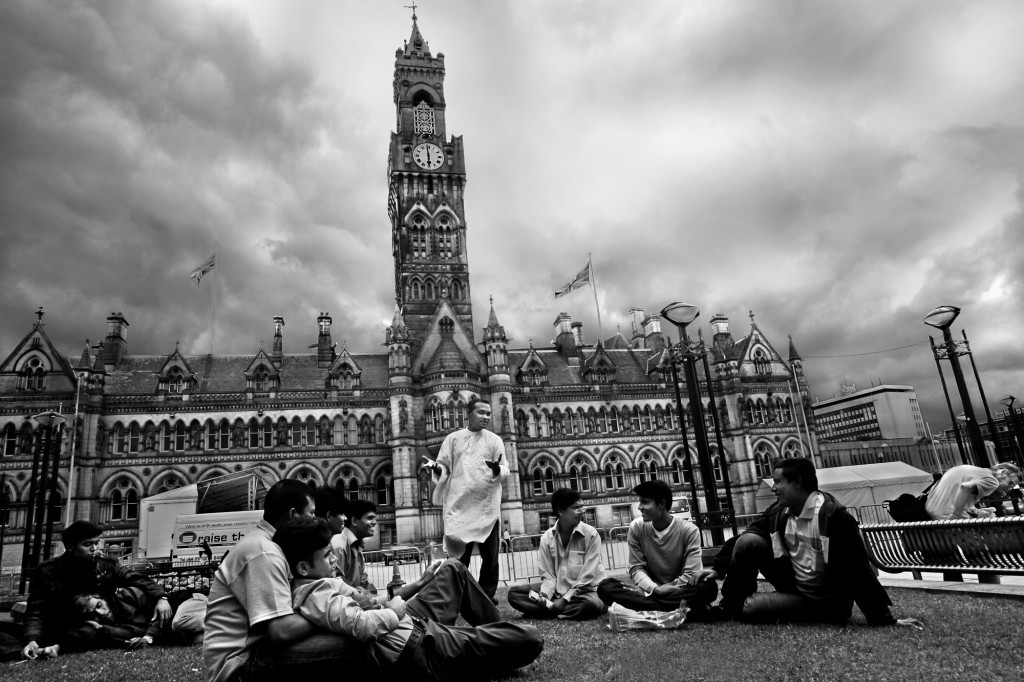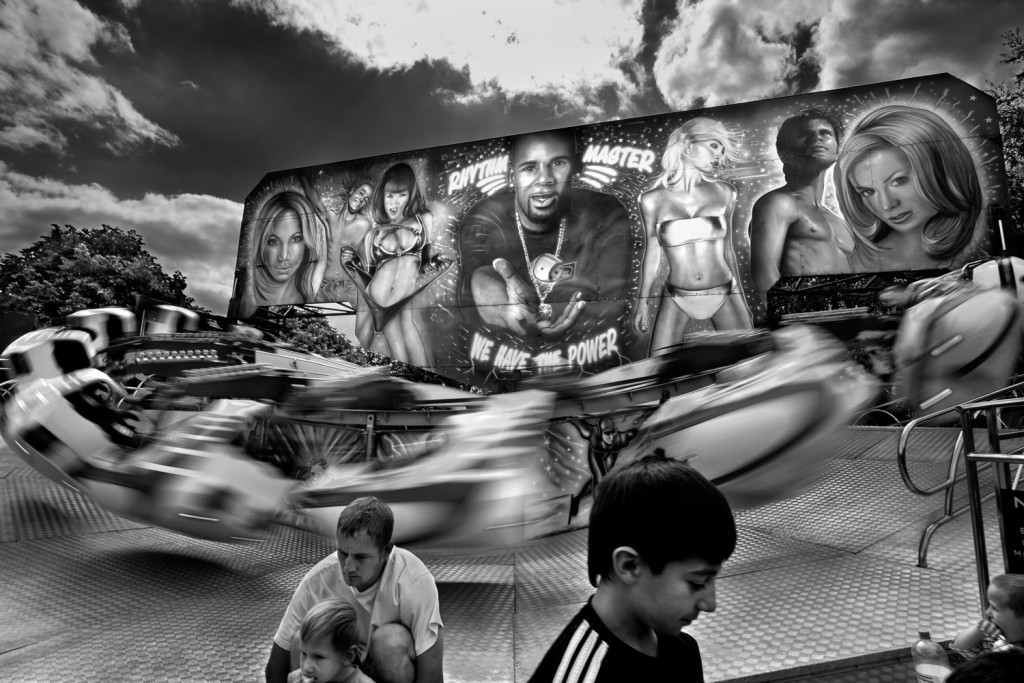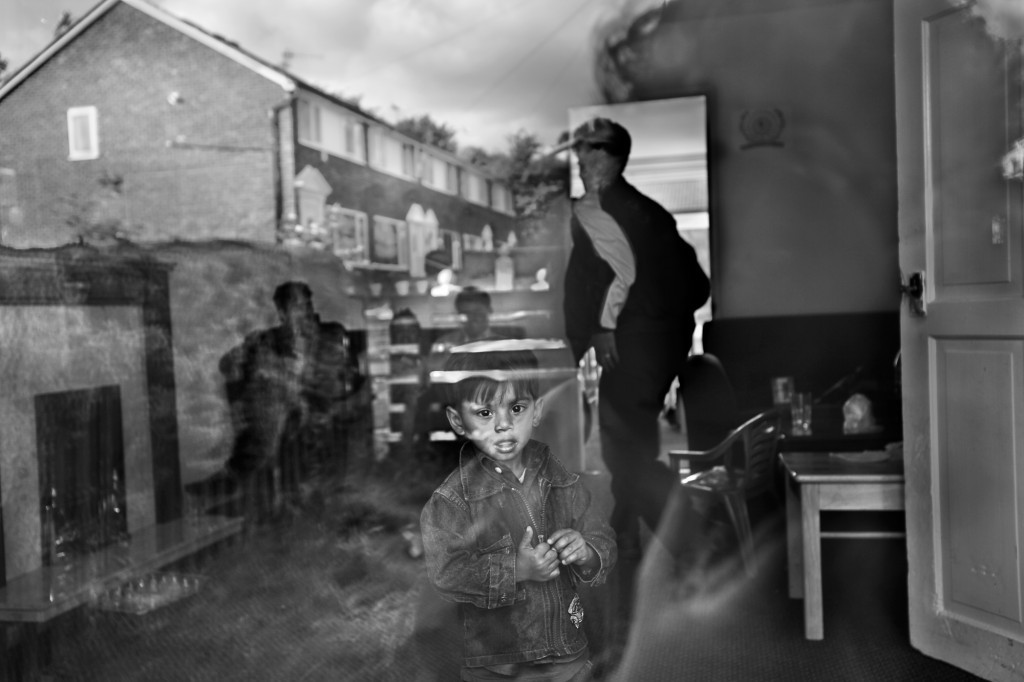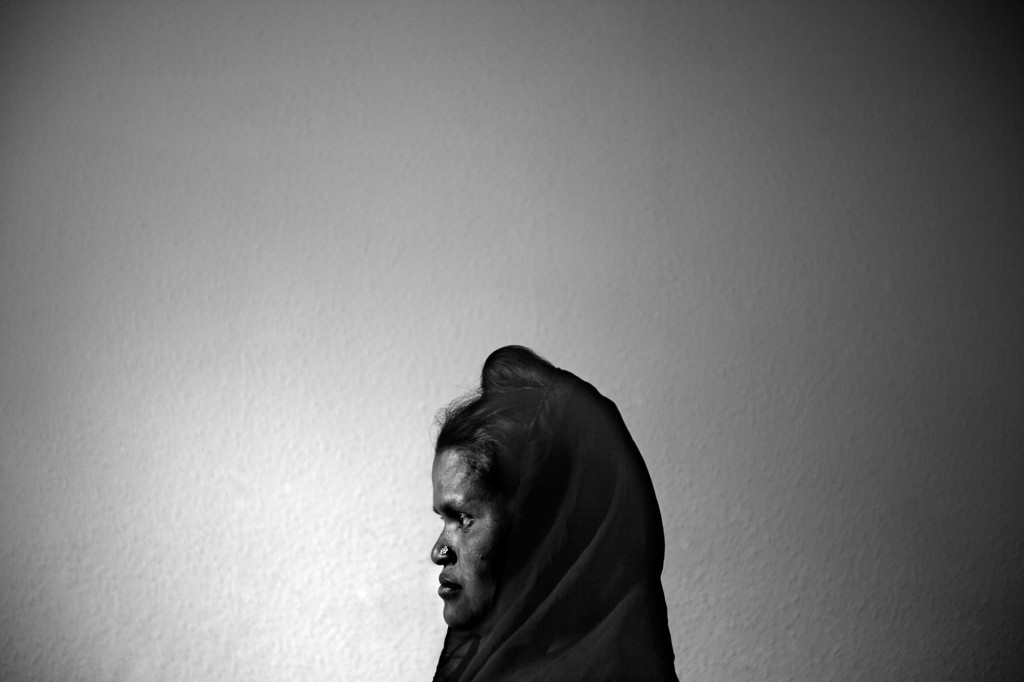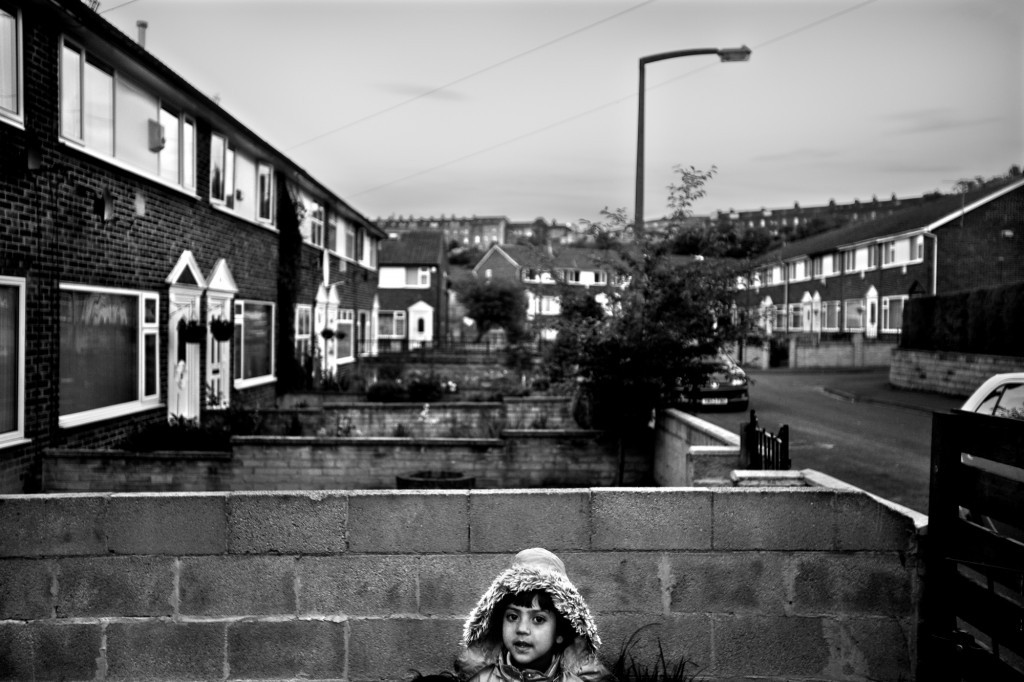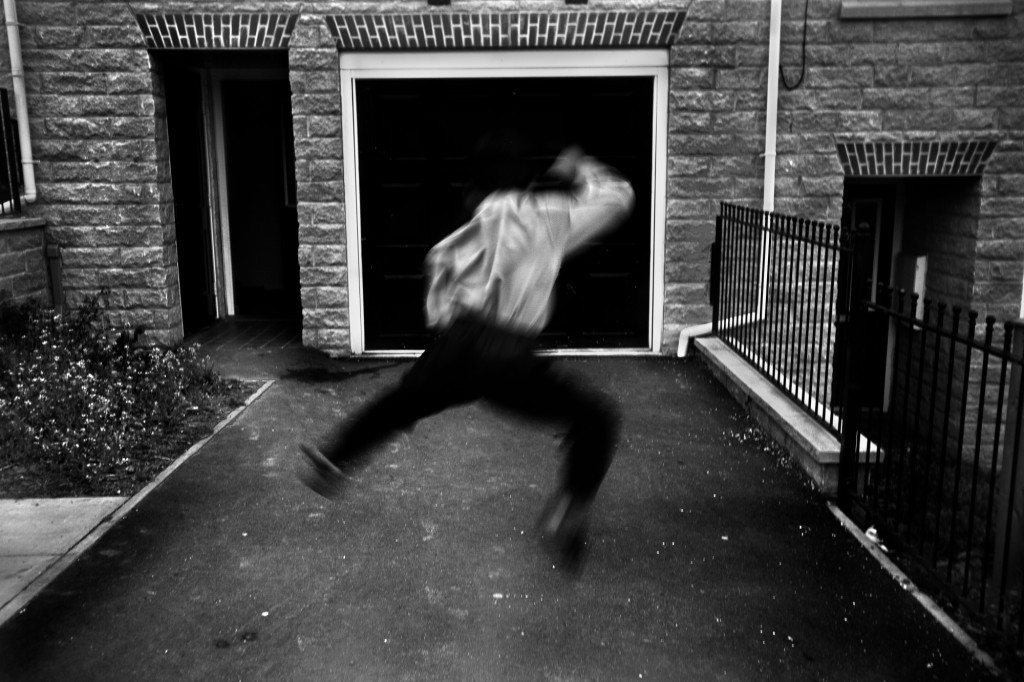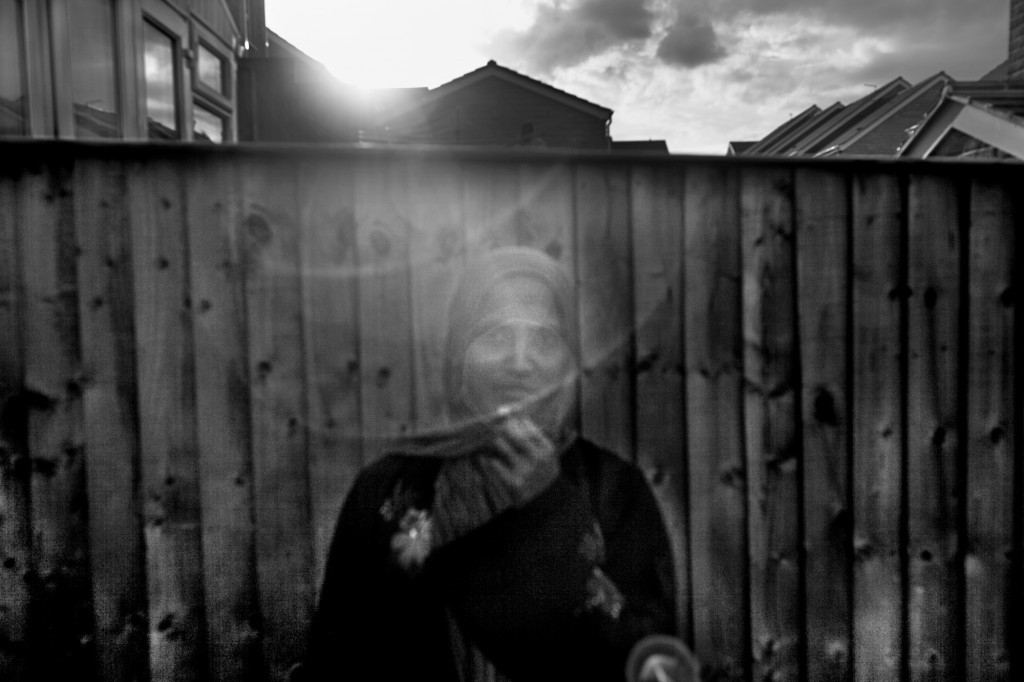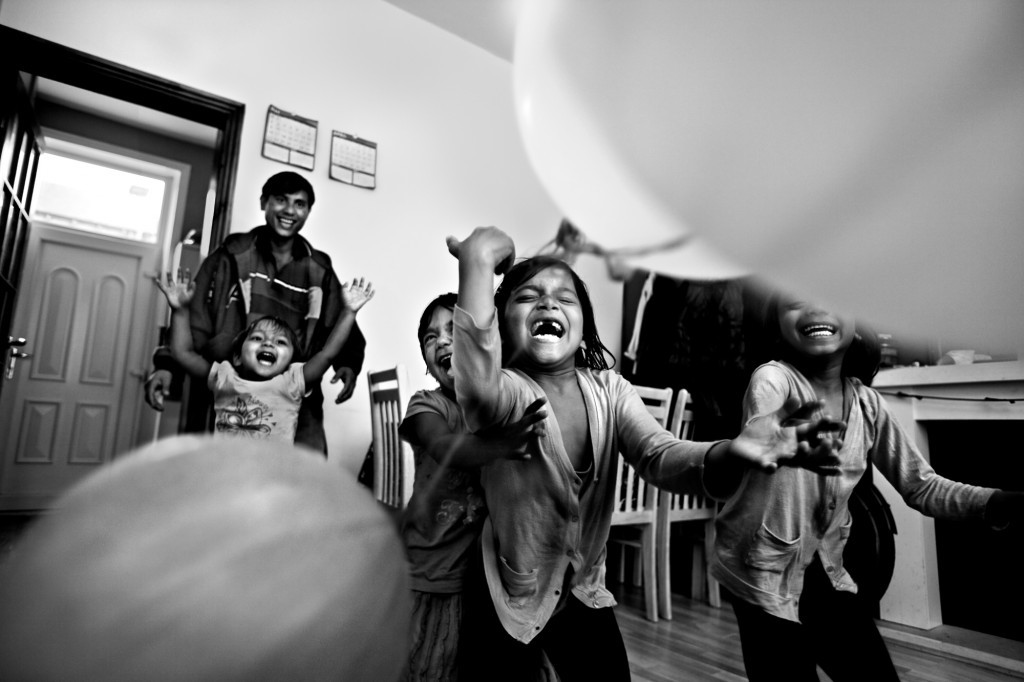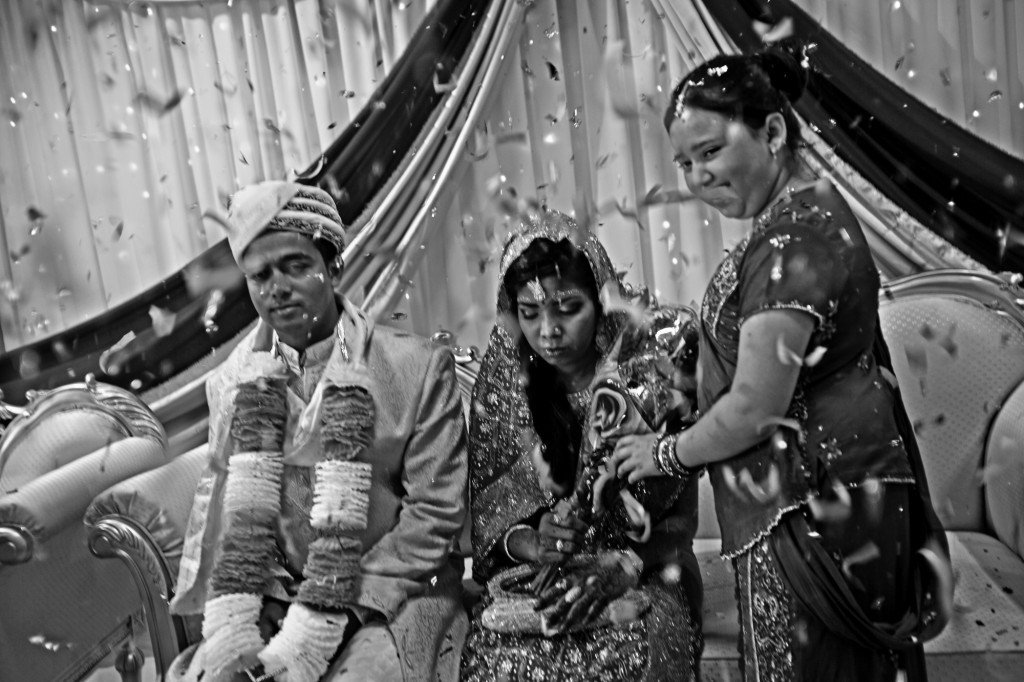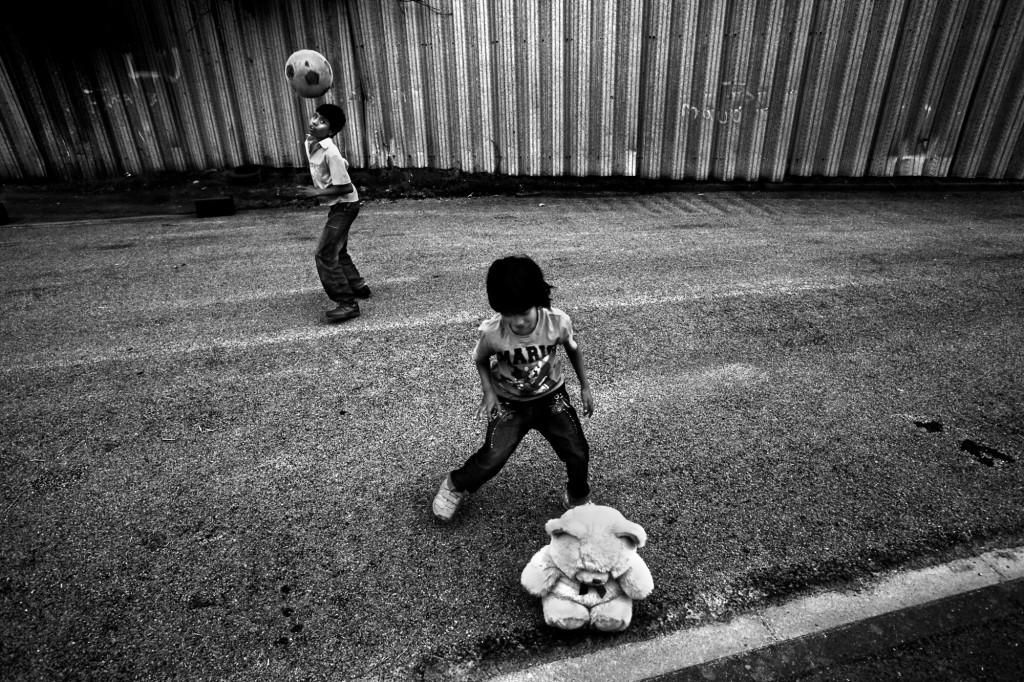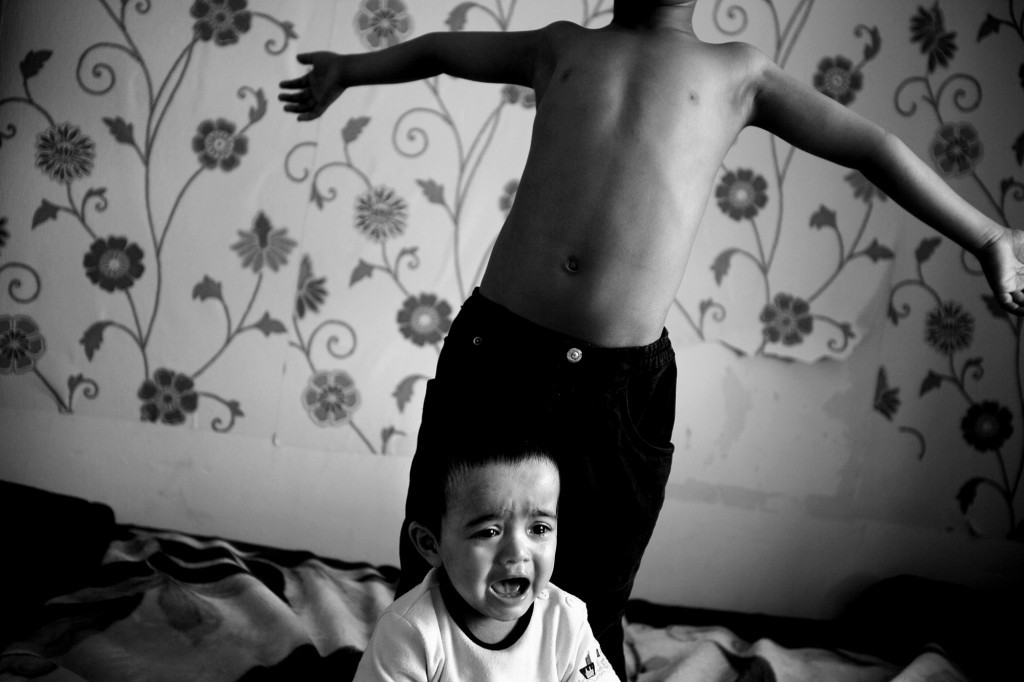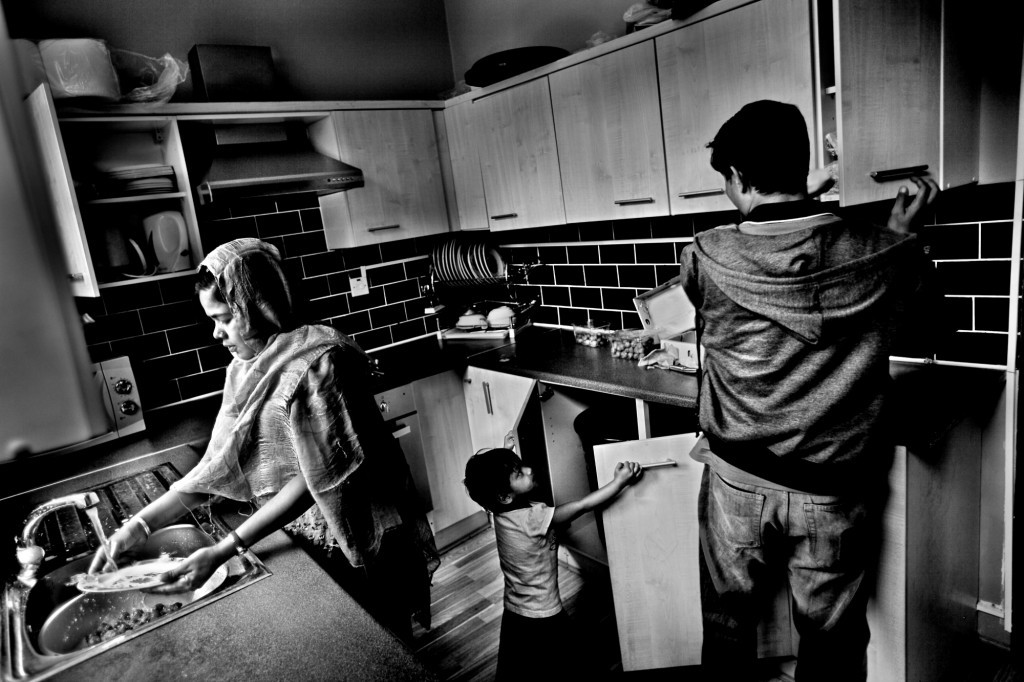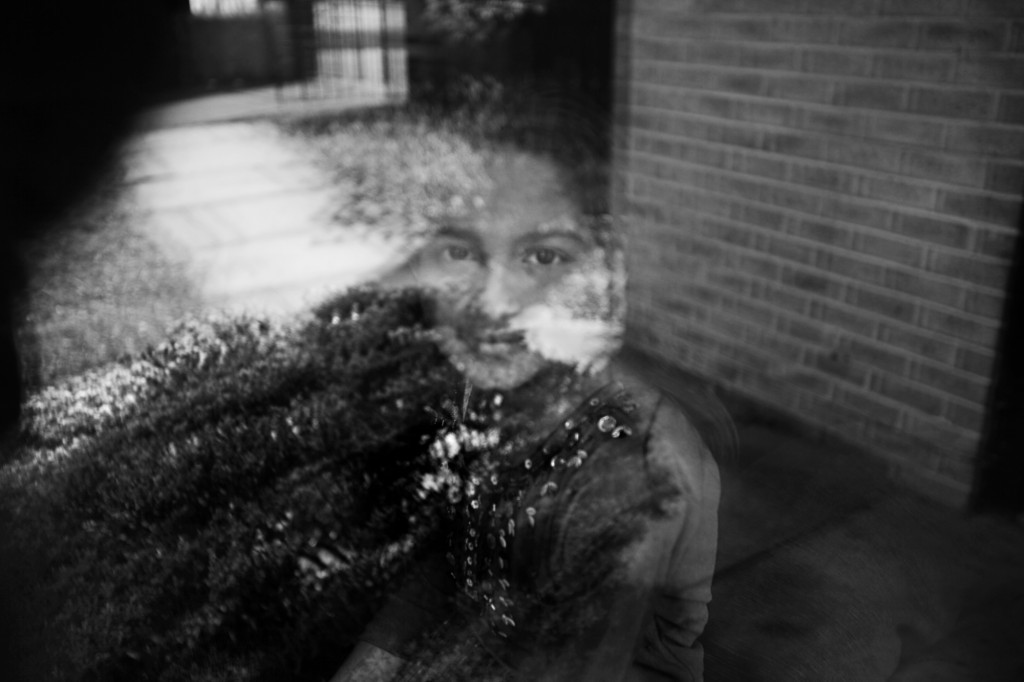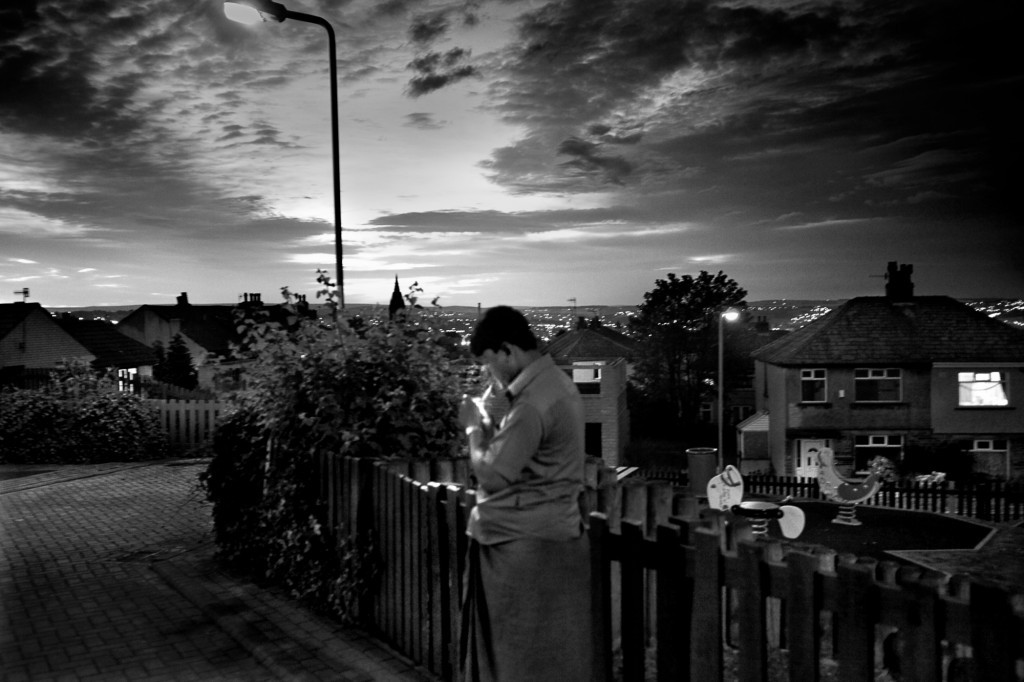 Previous
Next