Enhancing Trade Facilitation through ICT: Progress and Roadblocks for the Philippines
In October 2016, the Philippine government reaffirmed its commitment to advancing cross-border trade by successfully ratifying the World Trade Organization (WTO) Trade Facilitation Agreement (TFA) which mandates agreed parties to streamline their customs procedures and improve the flow, discharge, and clearance of goods across borders. The quicker, smoother movement of goods to and from the country is crucial for the Duterte administration, which seeks to sustain economic growth through local firms' increased participation in international trade and global value chains.
Thus, it is important to ask: How has the government fared in terms of enhancing trade facilitation since its ratification of the WTO TFA? This essay discusses the Philippines' achievements as well as setbacks in fostering better cross-border trade standards and procedures via the application of information and communication technology (ICT).
May 20, 2020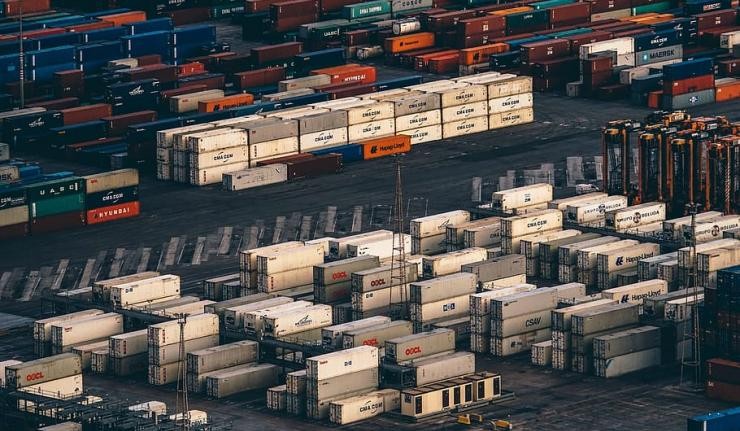 A Brief Review of Trade Facilitation in the Philippines
The enactment of Republic Act (RA) No. 10863, otherwise known as the Customs Modernization and Tariff Act (CMTA), in May 2016 mandated the shift towards a modern, more efficient administration of customs standards, rules, and processes. This measure has ushered in important reforms into the operations and transactions overseen by the Bureau of Customs (BOC). It prescribes upgrading the BOC's capacity to efficiently manage customs procedures and control by using ICT.
In particular, RA No. 10853 introduced a self-certification scheme to validate that exported products are from duly accredited firms of Philippine origin. This mechanism was established to enable local exporters to afford free trade agreement (FTA)-related preferences, entered into by the Association of Southeast Asian Nations (ASEAN) without the need to present a Certificate of Origin. The automation of major customs operations is expected to nurture a "cashless, faceless, and paperless environment," which, in turn, would reduce corruption and augment revenue collection.
Given this substantial achievement, however, recent international rankings reveal mixed signals concerning the country's trade facilitation quality. For instance, the World Economic Forum's Global Competitiveness Report 2019 shows that the Philippines ranked 85th out of 141 countries in terms of border clearance efficiency. Interestingly, the World Bank's Doing Business Report 2020 reflected an impressive leap in the country's ranking, from the 124th spot in 2018, to 95th in 2019, out of 190 economies. It improved in three main areas: starting a business, dealing with construction permits, and protecting minority investors.
Logistics is another critical factor for trade facilitation. It paves the way to establish tangible linkages between businesses across borders by building dependable supply chain networks. The World Bank's Logistics Performance Index (LPI) Report 2018 indicates that the Philippines' trade logistics rose to 60th place out of 160 countries in 2018, from the 71st spot in 2016. The report registered the Philippines' progress in four areas: infrastructure quality, international shipments, the quality and competence of logistics, and shipment tracking. Conversely, poor performances were recorded in timeliness of shipments and border clearance efficiency. These areas pose problems as delays in the delivery of goods contribute to inefficiencies and disruptions in the supply chain. The results are loss of profits and wasted resources which put downward pressure on economic growth.
In addition, a 2018 study by the Philippine Institute for Development Studies revealed that a large portion of Philippine SMEs view corruption, high-tariff rates in export market, and quality of telecommunication facilities, ports and airports, and other infrastructure relevant to trade as major factors negatively affecting their internationalization. Thus, the government still has much work to do in enhancing trade facilitation.
Steps in the Right Direction
Two positive developments are worth noting in tackling the government's effort to promote better cross-border trade via ICT utilization. The first initiative refers to the creation of TradeNet, an online platform which serves as an operations-management system facilitating the application and release of import and export licenses. It aims to link 66 trade regulatory agencies and 10 economic zones eventually through a single database to realize the quicker and cheaper movement of goods to and from the Philippines, manifested by shorter processing time, minimal number of procedures, and less registration and documentation requirements. TradeNet is the country's equivalent of a National Single Window which will be connected to the ASEAN Single Window (ASW). Under ASW, customs authorities of ASEAN member states can recognize the validity of electronic Trade in Goods Agreement Form D filed by traders operating within the region. This arrangement is assumed to hasten the clearance of consignments across borders of ASEAN member states and ultimately advance regional integration.
Another accomplishment is the signing into law of RA No. 11302, or Ease of Doing Business and Efficient Government Service Delivery Act, in May 2018. The salient provisions of the new law include the development of a Central Business Portal to process applications related to business transactions, the creation of a Philippine Business Databank to store information on all registered firms, and the installation of automated business one-stop shops across localities. RA No. 11302 is expected to assist with registering enterprises in a more seamless and convenient manner. More importantly, the application of ICT to streamline bureaucratic procedures and improve the business environment for local firms will effectively boost the country's competitiveness at the global level. This places the Philippine micro, small, and medium-sized enterprises (MSMEs) at a more favorable position to continuously expand business operations and engage in internationalization-related activities.    
Addressing Key Impediments
The shift towards the modern, more efficient administration of cross-border trade also prompts trade facilitation authorities to confront two ICT-oriented challenges. First, the CMTA's objective of fostering a cashless environment is hampered by the low number of individuals – 31.3 percent of adult Filipinos to be precise – who formally own bank accounts. This is deemed problematic because electronic payments usually require financial institution-related mechanisms such as credit, debit, and automated teller machine (ATM) cards. To address this issue, the Bangko Sentral ng Pilipinas has launched the National Retail Payment System to encourage consumers to use online payment platforms. It is also pursuing programs that center on inclusive banking.
Second, the operationalization of TradeNet domestically, as well as its linkage to the ASW, necessitates the storage and exchange of pertinent details about traders. Thus, the security and reliability of cross-border data flows is vital in the effective implementation of ICT-focused endeavors. Much improvement is needed in this area as organizations and individuals within the Philippines are still among the most vulnerable to cybersecurity attacks.
Ancillary Measures for Further Consideration
Indeed, the Philippine government has taken the right steps in cultivating an environment that is conducive to 21st century cross-border trade. Armed with the understanding that the ebb and flow of doing business will be set in the context of an increasingly digital landscape, the enforcement of CMTA, TradeNet, and Ease of Doing Business Act are well-received, but key challenges still remain.
The government may consider measures to help sustain the nation's momentum towards a "cashless, faceless, and paperless" future. Particularly, the effective functioning of the cited initiatives must be supported by a fortified national data protection system. This is due to the fact that cyber attacks, especially against trade-related activities, perpetuate the loss and selling of personal identity and information, industrial espionage, and temporary denial of government services to firms.
Perhaps the Philippine government may assess the possibility of adopting blockchain technology to strengthen its current cybersecurity system as well as reduce information costs. Blockchain is described as distributed ledgers of information, which contain records of goods, transactions, and other types of information. A single ledger is duplicated across a number of networks thereby making it decentralized and multiparty in nature. Any new record that is encoded to the ledger will be combined with the existing data to form a new block. This turns the blockchain into a permanent, immutable and incorruptible storage of information. Although its application is in the nascent stage, utilizing blockchain technology, in partnership with the private sector, to support an ICT-anchored trade facilitation ecosystem may prove to be a worthwhile investment for the country.             
At the regional level, the success of TradeNet greatly depends on the system's ability to effectively connect to all AMS that have already operationalized their respective National Single Windows. Trade facilitation authorities may likewise consider further expanding the country's linkages via admission into the Asia-Pacific Model E-Port Network (APMEN). Under the purview of Asia-Pacific Economic Cooperation, this scheme serves as the backbone for deeper cooperation and supply chain connectivity across e-ports in member economies. An e-port is a modern port which is underpinned by a stable ICT system and houses integrated "one-stop shops." The Philippine participation in said endeavor may result in tremendous gains as the APMEN Operational Center guarantees the conducting of capacity-building programs for member ports and the management of pilot projects related to e-port development.  
---
Jovito Jose P. Katigbak is a Faculty Member of the International Studies Department of Far Eastern University in Manila City, Philippines. He is concurrently a Foreign Affairs Research Specialist at the Center for International Relations of Strategic Studies of the Foreign Service Institute in Pasay City, Philippines.